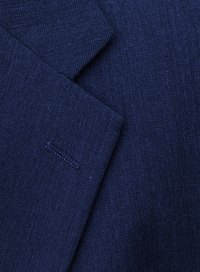 Job interviews are stressful no matter what your experience level. When your work experience is limited, the stress of deciding what to wear and how to present yourself is compounded. With adequate research and preparation, however, even inexperienced job-seekers can make a positive impression and get the job they want.
Research
The first step in preparing for a job interview when you have no experience is to fully research the company. Focus on the nature of the position, the company's objectives and any details about issues the company or department might be facing. Such research will help you tailor your responses to the interviewer's questions, ask informed questions of your own and give an impression that you are well-prepared and excited about the opportunity to work for the company.
Self-Presentation
No matter what your experience, you want to present yourself as someone who is capable of taking on the professional responsibilities the company may throw at you. The first way to do this is by dressing professionally for the interview, even if the office has a casual environment. Arrive 10 to 15 minutes early and bring extra copies of your resume. Make sure to shake your interviewer's hand, look him in the eye, remember his name and use it during the interview.
Explaining Your Weaknesses
At some point during the interview, you will have to explain your lack of job experience. Plan ahead of time by identifying specific accomplishments in your background that demonstrate the skills the employee is looking for. Managing a successful student fundraiser might have prepared you to work on a company's business accounts. Approaching your school's administration about an unpopular dress code policy might be an example of your strong communication skills under pressure. Practice telling these anecdotes in a few succinct sentences that emphasize your successes.
Following Up
Make sure you tell the interviewer how much you want the job before you leave, then follow up as soon as possible with hand-written thank you notes to everyone you met during your visit to the company. Use this as an opportunity to leave your interviewer with an impression of your skills, not your lack of experience. Briefly summarize the skills you will apply to the job and include any information you didn't get a chance to mention during the interview. Sign off with your contact information.