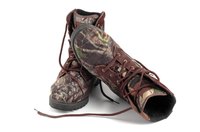 Life changes with retirement. In addition to financial and social changes, some of the benefits you enjoyed as an employee end with retirement. You give up paid leave, paid vacation, stock options, flexible spending accounts, life insurance and health insurance. If you take early retirement, you are not old enough for Medicare. You might take some employee benefits with you.
401k and 403b
Once you retire, your 401k and 403b funds are available for transfer. Your employer must make your contributions available upon retirement, and accumulated benefits cannot be reduced, according to the U.S. Department of Labor website. You may leave your money with your employer, but your employer adds no funds because you no longer work there. Many retirees transfer the 401k and 403b retirement funds to an IRA with a local federally insured bank. You do not access the funds directly, but have the transfer made so you pay no taxes on the money. The advantage is that you can place the money in a certificate of deposit or a no-risk fund. You cannot afford to risk retirement funds when you are retired.
Life Insurance
If you have life insurance with your employer, you may convert it to an individual life insurance policy, but you must act within the time allowed. The time period is often 90 days after your last day at work. Your spouse will lose any life insurance with your employer as well, and conversion is not always practical. Review all of the literature you receive and ask questions if you need. Once the time lapses, your conversion option is over.
Health Insurance
Some employers carry health insurance for retirees; others require that retirees pay half or offer no insurance benefits with retirement. Sometimes, the retiree with 25 or more years of service receives free health insurance for life that converts to a Medigap policy when you reach age 65. If your company does not offer health insurance to retirees, you will receive Consolidated Omnibus Budget Reconciliation Act or COBRA information to convert your insurance at your expense. You cannot afford to go without health insurance, so be certain that you have health insurance coverage up until your Medicare begins.
Dental and Vision Insurance
Your dental and vision insurance coverage might be tied to your health insurance. Evaluate your need and consider continuing coverage on your own. Total the annual cost for yourself and your spouse and make some calculations based on use of the insurance coverage in the past. Remember that your income is limited now that you are retired, and make commitments based on what you can afford.