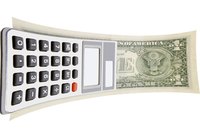 Having an adequate marketing budget is one of the most essential aspects of doing business. A marketing budget prevents a company from overspending on low-priority marketing activities with little return on investment. It also ensures that a marketing department has support for their activities and can perform their job functions. Without a budget, a marketer can only spend on random activities and cannot develop a proper marketing strategy.
Types
A marketing budget can be cast in stone, or it can more fluid, based on inputs from financial and upper management, and an evaluation of earlier marketing efforts. Most experienced professional marketers will not undertake jobs in which they have no budgetary control, including knowing an approximate total amount they are budgeted for their programs per year.
Budget Allocation
Generally, at a new company or to support the launch of a new product, a set amount may be put aside for marketing but the specific allocations are determined as needs emerge and the market reacts to the new product and initial marketing initiatives. In a more established company -- with more established products -- marketing budget allocations may remain stable from year to year, with a certain amount normally set aside for advertising, search marketing, marketing communications and other key functions. Amounts shift in response to new developments in marketing, for instance, the growth of social media marketing means many organizations are putting more funds into such programs.
Size of Budget
The size of a company's marketing budget depends very much on the size of the company. A small business with a limited overall budget may spend relatively little on marketing, while major consumer products companies may spend billions per year.
Determining Marketing Budgets
A marketing budget is generally 20 percent of a company's overall budget -- although, it can be higher for new product launches or when a company is in its early stages, and fighting off significant new competition. Companies in highly competitive industries generally need to spend more than 10 percent on marketing, while those that rely chiefly on word of mouth, such as neighborhood venues or small retail operations, can spend as little as 10 percent of their overall budgets on marketing.