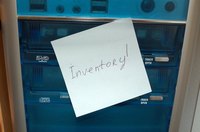 There are two primary inventory accounting systems, LIFO and FIFO. LIFO stands for last in first out, while FIFO stands for first in first out. They are both used as a way to account for both the inventory being used as well as the inventory still on the books. While both inventory methods are used across industries, they each have certain advantages and benefits. It is important to understand the benefits of both systems in order to understand the benefits of FIFO.
FIFO Production Example
In the FIFO inventory system, assets or inventory received first are the first ones to be disposed of. To provide an example of how FIFO works, assume you have purchased 200 units at a cost of $5 per unit and then another 300 units at a cost of $10 per unit. The first units in cost $5. These will also be the first units used in production.
Net Income
FIFO has a different effect on net income than LIFO. To carry on with the same example, assume 300 units are used in production. This includes the first 200 units purchased at $5 and 100 units that cost $10. The first inventory "in" costs less -- $5 -- than the inventory purchased last -- $10. Under FIFO, the first inventory is used first, and the cost of goods sold is lower than it would be under the LIFO method. If costs are lower, net income is higher.
Taxes
Net income and taxes are inextricably linked. In general, the higher your net income, the higher the taxes you must pay on that income. In periods of rising prices, which is consistent with the economy due to inflation, and the assumption among accountants and financial analysts, FIFO produces a higher net income than LIFO. A higher net income translates into higher taxes as well.
Summary
The primary benefit of the FIFO inventory system over the LIFO inventory system is higher reported net income, which is desirable for most companies. Another consequence of FIFO is higher taxes, which is not a benefit; however, many companies looking to boost income prefer this method as an artificial way to improve margins. Additionally, FIFO is better for companies with perishable goods, as the oldest inventory is used before the newest inventory. This is one reason why grocery stores prefer FIFO over LIFO.