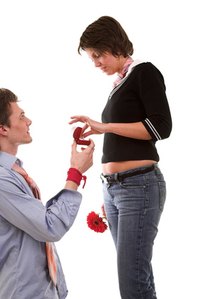 A common misconception is that U.S. hotels and resorts that advertise as adult facilities may exclude children. Under human rights legislation, lodgings that are open to the general public may not exclude customers solely based on age. There are a few adult-theme hotels in Chicago that get around this statute by operating as private clubs. To do this, the adult hotels in Chicago must charge a membership fee at check-in.
Ambiance Suites
Ambiance Suites is a couples-only luxury hotel in Franklin Park, a few miles south of O'Hare Airport. The décor is contemporary and decadent. Parties may not be hosted, visitors are not allowed, guests are limited to an Ambiance Suites member and one guest per suite. The membership fee can be processed at the front desk. All members and guests must provide proof that they are age 21 or over. Suite rates are between $130 and $380 per night, as of January 2011.
Champagne Lodge
The Champagne Lodge is a luxurious, adults-only, 38-unit boutique hotel in Willowbrook, 18 miles south of the Loop and three miles from Cog Hill, one of the more prestigious golf courses in the Chicago area. Several spectacular suites are available and the general ambiance is spa-like. There are no on-site eating or drinking facilities, but the lodge has delivery, catering and dining specials arranged with a number of near-by restaurants. Suite rates range approximately from $90 for an afternoon delight to $230 for the top suite on a Saturday night, as of January 2011. The Champagne Lodge operates as a private club and a membership must be purchased at check-in.
Essence Suites
Essence Suites is a luxury motel in Orland Park, 35 minutes southeast of the Loop. Suites are rented to couples only and all guests must be over 21 years old. This is a private club and a membership must be purchased at check-in. There is no restaurant or bar, but guests may bring their own refreshments. Catered meals can be arranged. As of January 2011, short stays are allowed, with afternoon-only rates starting at under $100. Suite rates vary by time of year and day of the week. Weekend rates are $30 to $50 more per night than Sunday through Thursday. Weekend rates range from $140 to $220.
Sybaris
Sybaris is a Midwestern chain of couples-only resort hotels. The facilities, on thickly landscaped properties, are designed for privacy. What windows there are in the low-rise buildings face inward around a central pool area. Suites and cabins can be rented for just an afternoon getaway. Locations are near major highways and no on-site restaurant or room service is available. Sybaris operates as a members-only facility and memberships can be purchased at check-in. Three Sybaris hotels are within the greater Chicago area, in Northbrook, Frankfort and Downers Grove. From the Loop, Northbrook is 40 minutes north, Frankfort is 50 minutes southeast and Downers Grove is 45 minutes west. Short stays (12:30 to 4:30) run between $70 and $200. Overnight stays range from $110 for the least expensive suite on a week night to over $500 for the most expensive suite on Saturdays, as of January 2011.