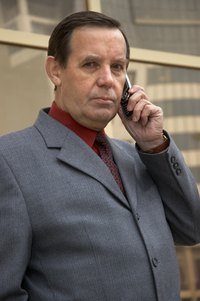 Business managers face a much more daunting task in the early 21st century than ever before. Not only must they work to earn profits to satisfy shareholders, but they also must appease the demands of other stakeholders, including customers, employees, suppliers and communities. These expectations are a part of the corporate social responsibility (CSR) business ideology that has expanded business ethics in the wake of the Enron scandal at the start of the century.
Integrity
Despite expectations in other areas of social responsibility, a primary responsibility of business managers is still to lead ethically. Business managers establish the ethical tone for the companies they lead. Business strategist Robert Moment points out in his article "The 7 Principles of Business Integrity" that a core foundation of ethics is still key to building trusting relationships with customers. Companies must operate with transparency and consistency in actions toward customers and other stakeholders.
Employee Management
Business managers also face stringent requirements with regard to treatment of employees if they want to comply with CSR. Generally, this includes a basic respect for employees as your most valued asset, notes the As You Sow Foundation. In the 21st century, employees also want to participated in business decisions and assume more responsibilities. Managing diversity is an opportunity and a challenge for business leaders. A diverse workforce should improve ideas and results. However, managers must offer training and promote a cooperative workforce that values differences and avoids discrimination.
Community Leadership
Complying with CSR also involves the need for businesses to serve as active community members. This proves that you see beyond the dollar signs in your communities, which increases your ability to establish long-term roots with your customers. Participating in community events and giving back through employee volunteer programs and charitable contributions are common ways companies show commitment. Some companies offer paid time off to employees so they can volunteer with nonprofit organizations.
Environmentalism
Business managers have a difficult time avoid the need for green-friendly operations. The government has heightened regulations and environmental consumer groups are demanding that business leaders implement appropriate systems in their organizations. A general focus on environmental preservation, which includes recycling programs, efficient use of natural resources, and reduction of waste, is a core requirement as outlined by the As You Sow Foundation in the area of CSR and sustainability.