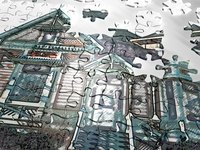 The approval process for a mortgage loan modification is different for each mortgage company, but the basic process is the same. If you need a loan modification, you'll find that careful preparation and attention to detail will greatly speed up this time-consuming process. Although frustrating at times, if successful, it can keep you in your home during difficult financial times.
Delinquency
In order to qualify for mortgage loan modification, you need to be behind in your mortgage payments. If you want to get an approval for the modification, the first thing you'll need to do is become delinquent in your payment. Once you have fallen behind in your payments, you'll be able to apply for a loan modification.
Hardship
There are times when financial problems strike without warning. Whether you are having trouble paying your mortgage because of being laid off or because you were out of work for medical reasons, you will need to explain the circumstances in a hardship letter.
Budget
The first part of the approval process is to make sure that it even makes sense to attempt the loan modification. Sit down and create a realistic budget spelling out how much money you have coming into the household and how much is going out. If you are seriously in debt, the chances of getting a mortgage loan modified are slim.
Documentation
If you look at your budget and determine that you can still pay your mortgage if you had it modified, you'll need to submit documentation to your mortgage lender. This documentation includes such things as proof of identity, proof of employment, various financial statements, as well as a hardship letter. While the actual documentation varies from lender to lender, the basic overall requirements are similar.
Trial Period
While your lender is considering your loan modification, you will be given a trial period with a reduced mortgage payment. The trial period lasts for three months. It's designed to make sure that there's a valid reason for lowering your payment amount. If the lender sees that you can't make the lowered payment during the trial period, it will usually stop processing the modification.
Approval
The final step of the process is simply to wait for a decision. The lender will examine the application and will decide whether or not to approve the application. If the application is approved, you will be given either a reduced interest rate on the loan or the lender will extend the length of time that you have to pay the loan. Both ways can reduce monthly payments considerably.