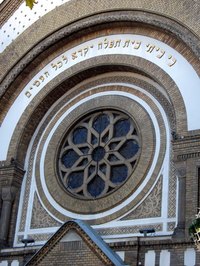 As a general rule, people who are thinking of becoming a rabbi do not enter the field because they're focused on making money; they instead want to help people in a community with their spiritual needs. Determining the average salary of a rabbi is difficult because the information is dependent on the rabbi's location, his specific position, how well he does his job and the synagogue where he works.
Yearly Salary
As of January 2011, the approximate average salary for a rabbi was approximately $80,000 per year, according to a survey by PayScale. However, yearly pay varies widely from state to state and depends upon whether the person is a senior or junior rabbi, with the senior member making a higher salary.
Additional Benefits
Rabbis have other financial benefits aside from their yearly salary and can receive other compensation that makes the position much more attractive. The Department of Labor's Occupational Outlook Handbook notes that a rabbi usually receives housing, a retirement plan, health insurance, a vehicle and a food stipend, as well as gifts and fees for officiating at ceremonies such as weddings and bar mitzvahs. However, these benefits will also vary widely, depending on the size of the synagogue and wealth of its membership.
Training
To become a rabbi, a student must complete seminary studies and then be ordained. Entrance requirements to a seminary depend on the area of Judaism associated with the candidate and his study interests. Most seminaries require that the student be a college graduate before taking his religious studies. A Jewish seminary course takes approximately five years to complete with an additional internship year, in which the student performs field work and receives hands-on experience. In general, the seminary provides knowledge in the Bible, the Talmud, Jewish history, theology and rabbinic literature. Students are trained for leadership in community service as well as work in the pulpit.
Career Outlook
Job opportunities for rabbis are expected to grow in all four major branches of Judaism, and there is an increased need for new rabbi leadership in smaller economically challenged communities, as noted by World Wide Learn. As noted by the Occupational Outlook Handbook, the slower current enrollment in seminaries has also created a better job outlook for this career field.