When it's time to choose a Halloween costume for your 10 or 11-year-old, prepare for a conflict of interest. At this age, she might want to wear an outfit similar to one on a television show that is a little on the risque side for her age. As a parent, it's your job to steer her away from those overly revealing short skirts and low cut tops. That doesn't mean she can't wear a costume with a little "sass" to it. There are many costumes that are flirtatious without crossing the line.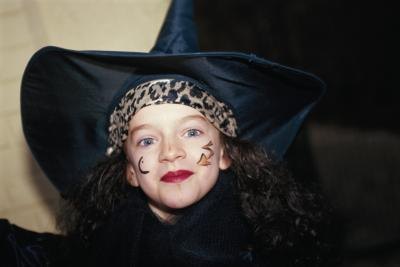 (David De Lossy/Photodisc/Getty Images)
If your daughter wants to wear something cute, but you want to avoid cute crossing over to "too revealing," choose the Tinkerbell Classic Rescue costume. This costume features a dress that is knee-length, instead of some of the shorter ones for other costumes. It's form fitting on top, but not low cut enough to be too revealing for 10-year-olds who are starting to develop. The wings add a little bit of fantasy for her, helping her remember the Disney films of her childhood without wearing a mask or heavy costume. You can choose with her the amount of makeup she wears to accent the costume.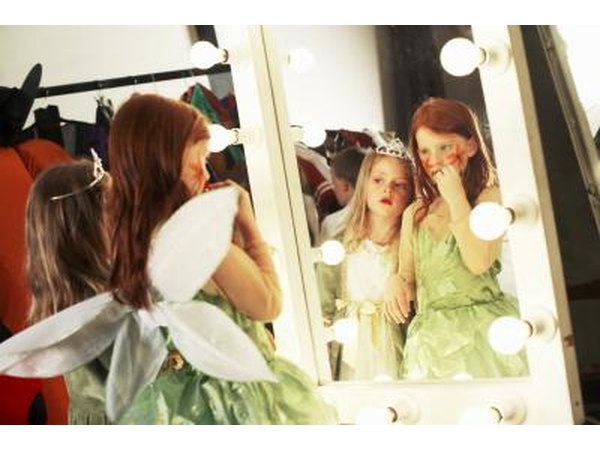 Richard Lewisohn/Photodisc/Getty Images
Pirate costumes are not just for boys. The Elizabeth costume from "Pirates of the Caribbean" allows your daughter to wear a costume based on the popular pirate movies. This costume also lets her feel "international" as it features a kimono adding the Asian touch to the costume. Under the kimono is a dress — these two combine to reveal very little skin, helping you feel comfortable your daughter is not revealing too much.
Glenda Powers/iStock/Getty Images
Dress your daughter up like a cowgirl to celebrate the Wild West theme. She can wear a pink cowgirl hat and a vest. You can purchase the best, or make it yourself so she can choose her own material pattern. A pair of jeans and T-shirt can finish off the costume. Don't forget the boots though, a pair of pink ones will help show that boys aren't the only ones who can tame the Wild West.
Hongqi Zhang/iStock/Getty Images
Cheerleader Halloween costumes range from classic to ones that are way too revealing for a 10-year-old girl to wear. If your child is a cheerleader, you don't have to worry about buying a costume, just use the uniform she wears for her cheerleading activities. If it's cold in your part of the country, have her wear sweatpants under the skirt and possibly a sweatshirt under the top. If you must purchase one instead, choose one with the skirt that is knee-length or longer. Let her accessorize her costume by choosing a pair of boots or sneakers and some jewelry.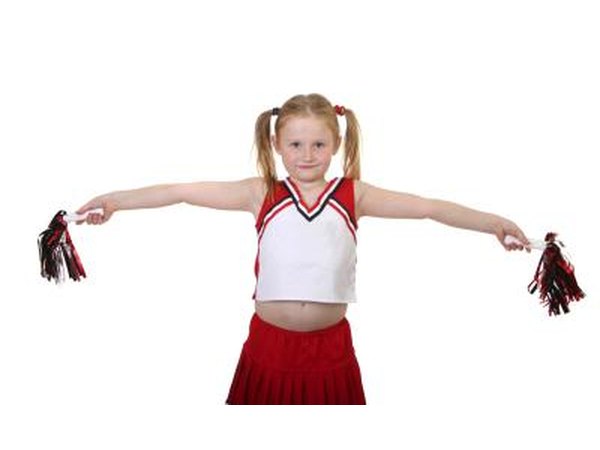 Mike Sonnenberg/iStock/Getty Images
Promoted By Zergnet