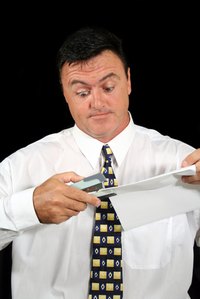 An entrepreneur without a business plan will wander blindly and rely on luck to lead him to success. Planning is essential to make the most efficient use of financial and human resources and to keep a growing business on track as it heads toward a central position in the marketplace.
Start-Up
The beginning of your business is a critical point. It is brand new and vulnerable, but at the same time it is filled with potential. You haven't made any mistakes yet, so the first few months need to direct the business in the right direction and maintain that record. The first step in business planning is comprehensive research into the market that you are considering entering. If your research reveals low market demand or excessive competition, you might decide to abandon the idea altogether and go with something else. Don't be discouraged; avoiding a failure before you get caught in it is a form of success.
Market
For a business to succeed, there needs to be a market demand for the product or service that it offers. Ambitious advertisers and marketers sometimes seek to create this demand in order to fulfill it, but this is a risky undertaking. It makes far more business sense to identify a market niche that has limited competition and to provide excellent service in the fulfillment of that niche. Good business planning can identify what that niche is and create a viable method of fulfilling it in an efficient and profitable way.
Competition
Any market niche that is worth pursuing, unless it is absolutely brand new, is going to have other people and businesses doing the same thing that you are doing. Even brand-new niches will have competition soon enough. Accept your competition as a useful motivator for improving the quality of your own business. Your plan should include research on the methods and products of your competition and effective responses to that information. Always keep up-to-date on the activities of your competition by buying their products and using their services so you know what they are up to.
Growth
If, through hard work, talent and luck your business becomes one of the winners that grows substantially, this will present new challenges and new hazards. Proper planning will become even more important as you begin to hire new staff, expand into new locations and broaden your range of products and services. Some businesses that grow too quickly run into problems of scale if their planning is lacking or flawed. Supplies might become strained, staff overworked and public information outdated. Learn to moderate the growth of your business by planning ahead for it and reining it in when it threatens to get out of control.