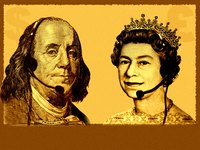 Many contemporary businesses are breaking into the global marketplace, selling and advertising to an ever-expanding multitude of nationalities. Exporting and international trade has been around since the dawn of commerce, but technology has driven global sales to a new level. Corporations large and small now sell to numerous nations at once. This multinational selling means multinational advertising and marketing in such a diverse environment poses several challenges.
Barriers to Entry
Entry into any market, even domestic ones, carries some measure of cost, risk and issues with control. However, foreign markets have extra entry barriers. These barriers include language, government taxes or tariffs, sensitivity to foreign goods, cultural conflicts and political issues. Although some of these issues are uncontrollable, many of these problems can be overcome with thoughtful marketing planing and communication.
Sensitivity to Foreign Goods
Loyalty to products made in one's own country is a common value among consumers. When faced with comparable products at similar prices, many people will base their purchasing decision on whether or not the product was made domestically. For a foreign seller in a domestic market, well-planned marketing and advertising is the only way around the prejudice against nonnative businesses and products. Adjustment in price or an appeal to the consumers' culture may help move commerce past sensitivity to foreign goods.
Culture
Customs, laws and social ideology vary widely depending on areas, regions and nations. What is acceptable in one area may not be acceptable in another. Personal freedoms, artistic consideration and spiritual ideals bear differing levels of cultural and legal weight. In many cases, marketers must cater advertising to fit their customers' society. Marketers must understand their consumers' society, from the history that made the nation all the way up to the relevant modern trends.
Standardization
A unique promotion plan for every international market may not be an option for businesses that sell in a large number of international markets, or small businesses selling in several different nations. It would be lucrative for marketers to develop advertisements that have a near-universal appeal for similar markets in different countries. The idea is that consumers of the same product will respond similarly to advertisements for the product. The problem is all the other challenges previously listed, especially cultural barriers. Buyers of the same product can have different cultural and social motives for buying. In a "Harvard Business Review" article, Robert D. Buzzell suggested that standardization challenges can be solved by using universal templates for advertising that can be adapted on a local level in the various countries where businesses operate.