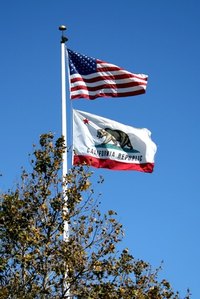 In California, needy families and individuals can benefit from several state and federal programs. The state's Department of Social Services administers financial assistance for low-income or disabled children, adults, seniors and families. If a household meets certain criteria, it may also qualify for food assistance benefits through CalFresh.
General Assistance/General Relief
California's General Assistance/General Relief (GA/GR) program provides cash assistance to those who cannot support themselves but who also do not receive any other kinds of public funds. GA/GR recipients are eligible to apply for CalFresh food assistance, however. The General Relief program is entirely funded by the program's board of directors, but eligibility requirements, benefits and payments are decided by each of California's 58 counties. If you interested in applying for GA/GR, contact the social services or human services department in your county of residence.
Kinship Guardianship Assistance Payment Program
The Kinship Guardianship Assistance Payment Program (Kin-GAP) provides cash assistance to children who leave the state juvenile court system to live with a legal guardian who is a relative. To be eligible for Kin-GAP, the child must have already lived with such a legal guardian for a minimum of 12 months. Kin-GAP recipients can create dedicated savings accounts to save for college, for job training. to start a business or to purchase a home. In order to receive Kin-GAP, a county caseworker must recommend that the child leave foster care in order to live with a relative, who must also undergo an assessment as a caregiver. To learn more about eligibility for Kin-GAP, contact the Funding Eligibility Unit, Foster Care Audits and Rates Branch in Sacramento.
CalWORKS
CalWORKS, the California Work Opportunity and Responsibility to Kids program, offers cash aid, medical care, child care and job-skills training to families with children needing short-term assistance. In order to participate in CalWORKS, you must meet state income, asset and resource tests and be citizens of the United States. Applicants need to apply at their county's welfare office. At a face-to-face interview, you must supply proof of income and citizenship, work or school status, social security numbers and documentation of housing costs. If you begin receiving CalWORKS benefits, you may also be signed up for Medicaid as and CalFresh, the state's food stamp program.
CalFresh
CalFresh is California's version of the Supplemental Nutrition Assistance Program (SNAP), still commonly known as food stamps. CalFresh provides needy families with monthly benefits for purchasing groceries. Participating households received an average of $200 monthly as of 2011, according to the state. In order to qualify, you must be a resident of California, a citizen or legal resident of the U.S., and meet certain income and asset limit tests. Adults must also work at least 20 hours per week or spend 20 hours per week in an approved workfare or work activity program. CalFresh applications are available online at the state's Department of Social Services website or at county offices Some counties allow residents to apply online through the C4 Yourself site.