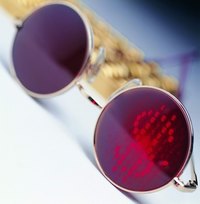 Optometrists examine, diagnose and treat conditions and disorders related to vision, while optical assistants help optometrists with administrative and clinical tasks. Optical assistants perform a variety of duties in vision care clinics and optometry practices, including answering phones, filing patient paperwork, and conducting eye measurements. According to PayScale, optical assistants in the U.S. earned an average total pay-including bonuses and overtime hours-of $20,172 to $28,222 per year as of January 2011.
Time Frame
Optical assistants in the United States can increase their salary potential by building their work experience and expanding their skills. PayScale stated that entry-level optical assistants with less than one year of experience earned an hourly rate of $8.65 to $12.77. Optical assistants with one to four years of work experience increased their average hourly rate to as high as $12.55. Experienced professionals who had been working for five to nine years reported hourly wages of $12.21 to $13.88. Workers with 10 years or more of work experience earned hourly rates within the $11.32 to $14.82 range.
Location
Optical assistants working in certain states earn more than their counterparts working in other regions. According to PayScale, North Carolina optical assistants received an average hourly rate of $8.23 to $12.83. Ohio professionals reported the second highest wages, making between $9.83 and $13 per hour. California optical assistants fell within the average pay range of $10.17 to $13.54 an hour. Optical assistants employed in Florida reported the highest hourly wages, averaging between $12 and $16.90 per hour.
Benefits
PayScale revealed that optical assistants benefited from a range of employee benefits and company perks, including flex-time, paid sick leave and paid holidays. Optical assistants with paid holidays and vacation time reported an hourly wage of $9.76 to $14.24. Professionals who received paid sick leave fell within the pay range of $9.79 and $14.64 per hour. Companies that gave optical assistants flexible scheduling options paid an average hourly wage of $9.29 to $14.74. Additionally, optical assistants who were able to take advantage of casual dress codes and work environments received $8.50 to $14 an hour.
Industry
The type of industry an optical assistant works in impacts her salary potential. PayScale revealed that optical assistants employed in optometry practices received an average hourly wage of $9.49 to $13.23. Optical assistants working in organizations that offered eye care services reported hourly wages of $9.21 to $11.12. Medical offices gave optical assistants the highest average wages, paying between $12 and $14.48 per hour.