Employers incur significant costs in hiring new employees and replacing seasoned employees who resign for work elsewhere. Creating a smooth transition for recruiting new workers or replacing experienced workers can be costly, and can impact the effectiveness of your human resources processes overall. Employers monitor cost-per-hire to develop strategies and methods to control expenses connected to work force planning, recruitment, selection and employee retention.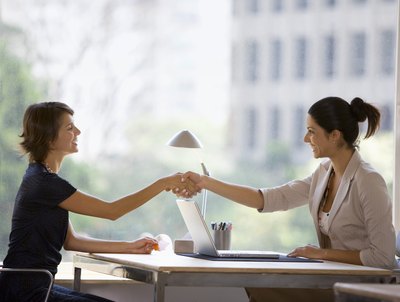 Employee Resignation
The tab for human resources expenses starts running once an employee announces her decision to resign. For essential staff leaving your organization, a resignation can mean developing a targeted recruiting program to find someone with identical skills who can start work right away. This is sometimes easier said than done when the resigning employee has a specialized skill set that's difficult to replace using traditional recruiting methods. The cost of an employee's resignation, therefore, can include time spent organizing continuation of benefits, conducting an exit interview, meetings with the employee to determine if there's a retention strategy to persuade her to stay and compensating the employee for unused vacation or sick leave. For illustration purposes, assume the employee and human resources staff members who coordinate the employee's departure earn $50,000 per year. If the company owes the employee two weeks of vacation pay upon her departure, the total cost of one full workday to handle preliminary matters pertaining to her resignation could be $2,500, at a minimum.
Job Description and Classification
Recruiting costs start with preparing a job description that accurately reflects the job duties and responsibilities. When an employee has been in the same role for a lengthy period of time, tasks and responsibilities may change, therefore, prior to advertising the job vacancy, a review of the job description is necessary to ensure that additional duties and responsibilities are part of a revised job description. If a job that was previously a non-exempt role has shifted to an exempt position over a period of time, drafting a new job description is critical. This exercise could require input from an employment specialist, the human resources manager and hiring manager, as well as legal counsel if there are questions concerning non-exempt and exempt classification. The company's expense to review, revise and reclassify the job can add another $1,500 to the cost of replacing an employee.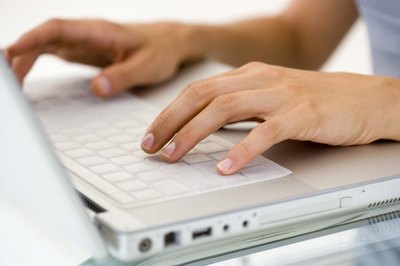 Recruitment and Selection
Advertising expenses vary; however, changes to your applicant tracking system for specific online application directions can incur costs creating an ad that attracts qualified applicants. Targeted recruiting to attract applicants such as expensive advertisement placement and fees for industry-specific recruiting experts can quickly add up. When you engage recruiters to fill highly compensated jobs, expect to pay a hefty percentage of the annual salary for finding the perfect candidate. Interviewing, pre-employment testing and selection methods increase costs exponentially, particularly if you conduct panel interviews with representatives from various levels of the organization. The cost to recruit, attract and select a candidate can range from $1,500 to upwards of $5,000, depending on the number of people involved in the process and their salaries.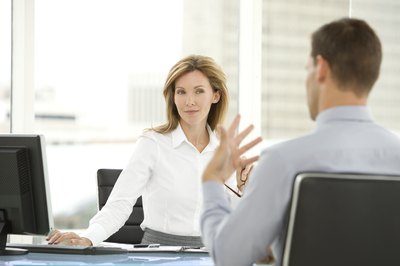 Onboard and Training
Regardless of the level of expertise or experience a candidate has, there's always a ramp-up period during which a new employee spends a great deal of his time learning new policies, processes and building interpersonal relationships within a new working environment. New-hire orientation, department training, welcome luncheons and round-robin introductions also add to the cost-per-hire. It could take a new employee a full month to become familiar with her new work environment and surroundings. This may seem like a lengthy period of time; however, constructed hiring and on-board steps are worth the time, expense and satisfaction to ensure your company is making the right decision.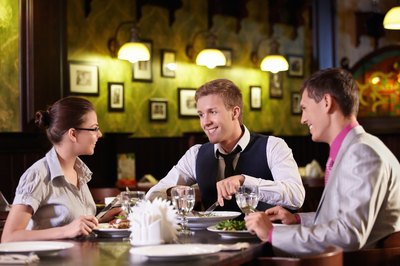 Benefits, Insurance and Taxes
The cost to process new employee benefits is probably the most tangible measurement of cost-per-hire because the expenses for these categories are relatively the same across the board. An employer's share of the group health plan, processing paperwork for new enrollment and setting up payroll procedures are anticipated changes that can be both easily predicted and calculated.