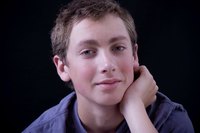 Teens living in Dayton, Ohio, can secure employment year round after they receive a work permit from their school. If they are still in school, the amount of time they work is limited by child labor laws. However, there are several jobs that teens can fill that not only meet labor law requirements, but also pay decent wages. Experience gained at these jobs can help teens land higher-paying positions after they graduate from high school.
Restaurant Wait Staff or Busser
Teens in Dayton, Ohio, can work on the wait staff or as bussers at restaurants downtown and at shopping centers such as the Dayton Mall or the Salem Mall. Due to labor laws, they are not allowed to operate meat cutters or serve alcoholic beverages. National chain and local restaurants including Applebee's, the Spaghetti Warehouse downtown and Jay's Seafood hire teens. Teens who have experience operating cash registers also can work as cashiers at local and national chain restaurants. A large employer of teen workers is fast food restaurants. Teens can work their way up to supervisor or manager at fast food restaurants.
Retail Stock Clerk
Grocery stores such as Kroger and Meier hire teen workers to stock shelves. Kroger alone has more than 10 stores in Dayton and Cincinnati as of 2008. Teens can also work as baggers and cashiers at grocery stores. Additionally, grocery stores hire teens to collect grocery carts from store parking lots. Teen workers younger than 18 are not permitted to operate heavy machinery or cutting machines. Attention to detail and the ability to receive and follow instruction from supervisors will help teens to succeed in grocery store jobs.
Intern at Wright Patterson Air Force Base
Each summer Wright Patterson Air Force Base hires teens to fill internship roles. Most of the jobs are in administrative, engineering, science or computer departments. Students also can work as lifeguards at the air force base if they have a lifeguard certificate. Pay for the jobs ranges from $7.70 to more than $18 an hour. In 2009, Wright Patterson hired approximately 300 student interns.
Movie Theater Concession Stand Operator
Movie theaters at local malls employ teen workers as food servers and cashiers. A friendly disposition, willingness to help others and the ability to get along with other teens are helpful in these jobs. These jobs generally start out at the minimum wage. Teens can work year round at movie theaters. With supervisor permission, they also can opt to work only weekends.
Newspaper Deliverer
Delivering copies of the "Dayton Daily News" to area residents is a job that requires only a few hours a day from a teen. It helps to have a bicycle or a parent or older sibling escort him on his newspaper routes.
Amusement Park
Teens can work as ride operators, cashiers and greeters at area amusement parks like King's Island, Adventure Golf, Splash Moraine and Cedar Point. Amusement parks also need teens to help on park clean-up crews. Many of these jobs are only available during summer months. However, teens who land work at an amusement park can return summer after summer until they graduate from high school. They might also receive discounts on admission prices, rides and food sold at the parks.