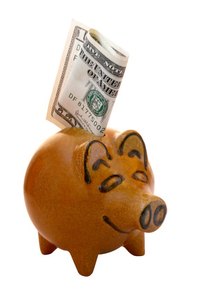 Even given the many available types of IRAs, or individual retirement accounts, most are not considered qualified accounts unless they adhere to certain restrictions set forth by the federal government. Many people who earn income through an employer have an option to invest in a retirement plan provided by the company. This plan receives tax benefits up front when investing. Many IRAs do not qualify for these same type of benefits and are considered to be non-qualified.
Individual Retirement Accounts
IRAs come in many forms, such as traditional, Roth, SIMPLE (Savings Incentive Match Plan for Employees) and SEP (Self-Employed Plan). Generally, IRAs are non-qualified retirement accounts. However, under one of two special circumstances, a traditional, SIMPLE, or SEP IRA may be considered qualified.
A Roth, due to the nature of this investment vehicle, will always be considered non-qualified. The tax benefits for a Roth IRA come upon withdrawal because the investor pays into the account with after-tax dollars; no income tax is paid when money is taken out of the account after the age of 59.5 and after the account has been held for five years or more. This includes capital gains tax on earnings generally.
Qualified Retirement Plans
A qualified retirement plan is a tax-deferred account that presents the employer, or individual in some cases, with tax deductions for contributions made into the account. The Employee Retirement Security Act of 1974, also known as ERISA, and the Internal Revenue Code (IRC) established these requirements. Most qualified accounts are employer-sponsored accounts or those that are provided as options through an individual's place of work.
Meaning of Tax-Deferred
Tax-deferred simply means that payments made into the account are done with before tax dollars. This provides a benefit to an individual because a greater amount is deposited and allowed to accumulate interest. Upon distribution, or when the individual account owner withdraws from the account, that amount will be taxed as income.
Non-Qualified Retirement Account
A non-qualified retirement account is one which does not meet the above stipulations. Investments are made with after-tax dollars and not tax deductible. However, withdrawals from the account at the age of 59.5 or older can be made tax free.
First Special Circumstance
The first special circumstance for considering a traditional IRA as qualified is presented when a person earns income and is not covered by an employer plan. If the employee meets certain federal income and age requirements, he may open a qualified IRA. In 2010, these limits for traditional IRAs were $167,000 or less for married people filing jointly with the spouse covered by a plan at work. There are no limits those filing as single, head of household or married filing jointly with a spouse not covered at work. There is no option for someone married but filing separately. For a SEP IRA, the 2010 limit was 25 percent of an employee's compensation up to $249,000, where the deductible contribution cannot exceed $49,000. For a SIMPLE IRA, it was $11,500.
Second Special Circumstance
The second circumstance occurs when an individual earns less income than a threshold stipulated by the IRS. Even if that person has an employer-sponsored plan, she may be able to make tax-deductible contributions to a traditional IRA. For those filing as single or head of household, that limit was $56,000 or less in 2010 for traditional IRAs. For married filing jointly, it was $89,000 or less. This option does not apply to someone married but filing separately.