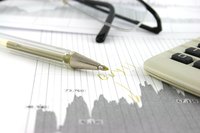 In the competitive world of life insurance products and services, those with effective marketing strategies often can set themselves apart from the competition. Life insurance advisers can use a variety of tools and strategies to help promote their business, including direct mail, email marketing, newsletters and social media. Regardless of which strategies you choose, it is important to constantly track and measure the effectiveness of your marketing materials, so you can maximize the return on your marketing investment.
Community Involvement
According to a 2010 survey of 500 professionals by "Senior Market Advisor" magazine, community involvement is the top marketing strategy for insurance advisers, with 57 percent of respondents saying this strategy is useful in helping them get new clients. Sponsor an event or conference in your community that teaches people how to make wise life insurance investment choices. Volunteer at charities and organizations in your area. The more you help out the community and meet new people, the more you can spread the word about your business.
Direct Mail
Although direct mail is an older, more traditional marketing strategy, it can be useful for life insurance professionals because it allows you to send marketing messages to a targeted list of people who might need your services. Hire a direct mail vendor who will work with you to develop a list of prospects for your life insurance services. Then, send a letter or brochure to your target list detailing the features and benefits of your life insurance products and services.
Trade Publication
Placing ads in industry trade publications can help you promote your company to potential customers and other industry professionals. There are many life insurance publications to choose from, including "Insurance Journal," "Life Insurance Selling," "Senior Market Advisor" and "Risk & Insurance." Hire a graphic designer and copywriter to help you create an ad to place in the magazine. Your ad should convey the important benefits of your life insurance services, as well as your contact information.
Online Advertising
Online advertising is a way to help people who are shopping for life insurance products or services on the Internet find your business. First, you will need to identify several "key words" that customers use to search for your type of services online. For example, customers looking for life insurance services may use key words such as "best life insurance company," "life insurance services" or "life insurance ratings." Next, you will need to bid on one or more of these phrases on one or more search engines websites such as Google, Yahoo! or Bing. Write an ad that includes these key words and a "call to action," which is what you want the reader to do after seeing your ad. For example, you could write, "XYZ Life Insurance. The most trusted, highest rated company in the industry. Click here to learn more." If you bid high enough on your key words, customers will see your ad when they use that particular search phrase.