"Is your boss allowed to yell at you?" is a common question asked by many employees. The question is so common that the Equal Employment Opportunity Commission has created a special youth employment website to address its possible discrimination issues. Federal and state laws do not prohibit yelling in the workplace, but there are limits to what employers can say to their employees.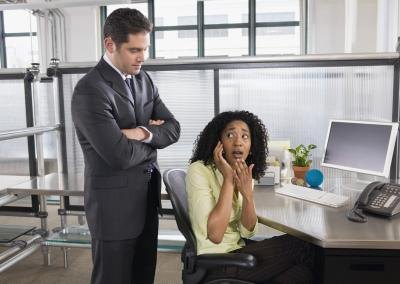 (Creatas Images/Creatas/Getty Images)
The Equal Employment Opportunity Commission is responsible for maintaining standards to protect employees in the workplace. EEOC regulatory laws do not prohibit unprofessional behavior such as yelling, cursing or off-hand comments.
However, it is does protect workers from behaviors that create a hostile or offensive workplace. Employees have the right to discuss a boss's yelling when it creates a hostile workplace with human resources. If some form of discrimination is involved, then employees may also seek the help of the EEOC by filing a complaint without the fear of employer retaliation. It is illegal for an employer to harass, dismiss or censure an employee who files an EEOC complaint.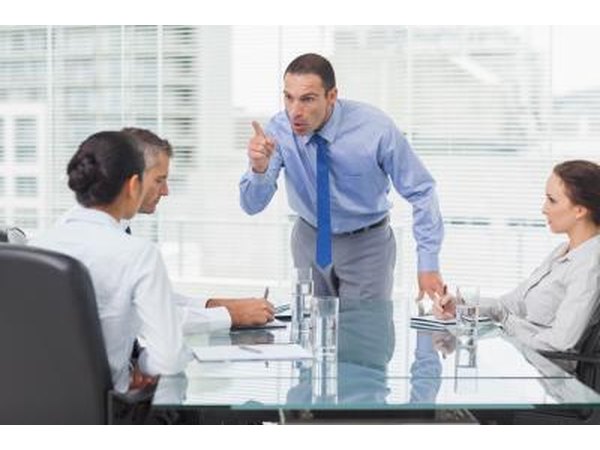 Wavebreakmedia Ltd/Wavebreak Media/Getty Images
When a boss's yelling includes biased speech about sex, age, color or religion, employees have the right to file an EEOC complaint. The federal government prohibits workplace discrimination based upon a person's age, religious background, color and sex. Bosses who use discriminatory speech or slurs to deter people from requesting reasonable workplace adjustments, such asking for specific break times to allow for prayer, are in violation of EEOC regulations.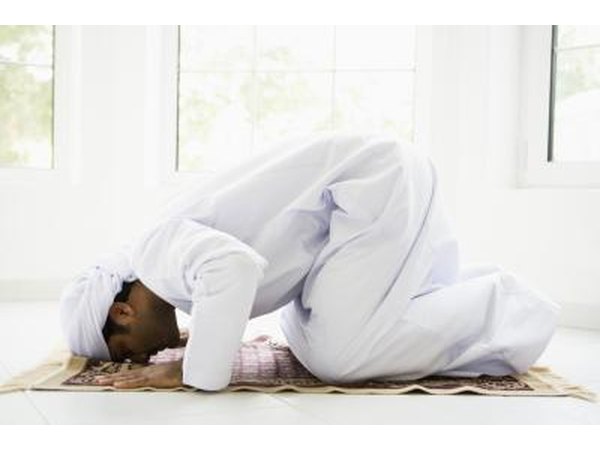 Monkey Business Images/Monkey Business/Getty Images
Any sexual harassment in the workplace is illegal. Unwelcome sexual advances, requests for sexual favors or verbal harassment of a sexual nature are violations of EEOC regulations. Bosses yelling at employees as result of any kind of sexual advance face fines from the EEOC. Employees facing any type of sexual harassment should contact the business's human resources department or the EEOC.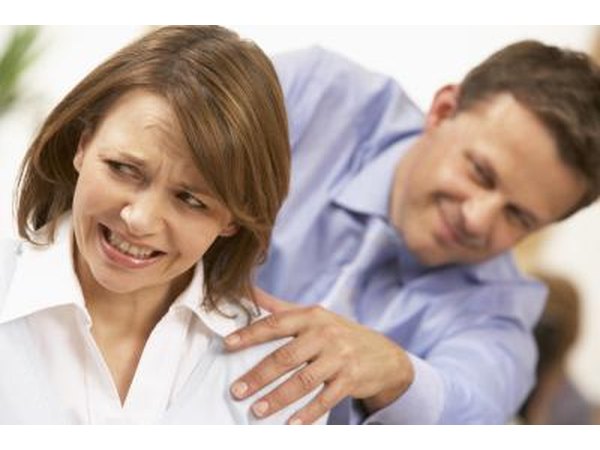 BananaStock/BananaStock/Getty Images
Illness, pregnancy, disabilities and medical information such as genetics are private information, and employers cannot include this information in any form of public discussion. The Americans with Disabilities Act that requires employers to provide safe workplace access and physical work aids to their disabled employees. Bosses who yell about making accommodations, such as creating wheelchair access, scheduled medical appointments, illness at work or maternity leave, are in violation of federal law.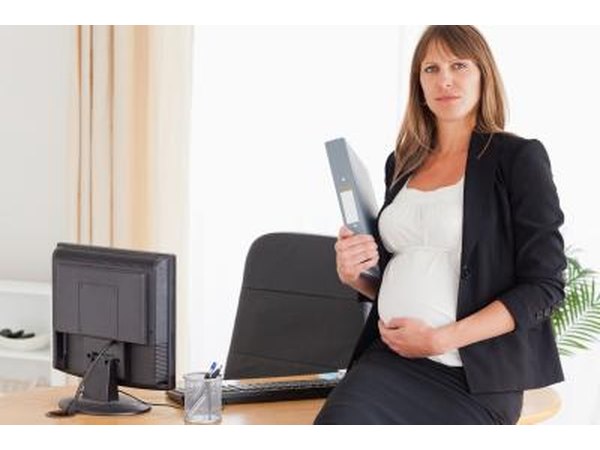 Wavebreakmedia Ltd/Wavebreak Media/Getty Images
Promoted By Zergnet