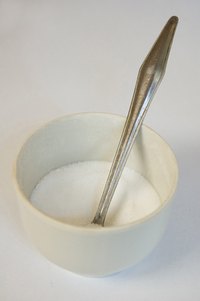 You most likely have come across several contradictory reports on the heath of various types of salt. This can be especially frustrating if you are trying to follow a healthy diet or alter your sodium intake for medical reasons. Fortunately, beyond all the marketing campaigns and claims, choosing between sea salt and a substitute is surprisingly simple.
Sea Salt
Sea salt is usually made by drying seawater. It is generally coarser than table salt and may have a pale color other than white. Most of the claims that sea salt is healthier than table salt or salt substitutes come from the fact that it contains trace amounts of other minerals left over from the seawater. Sea salt is also purported to be healthier because it requires less processing than table salt and substitutes.
Table Salt
Table salt is mined from underground deposits. It is generally finer than sea salt and completely white. Because it comes from underground, it is typically refined aggressively to remove traces of other minerals. It also contains anti-clumping agents, which have no positive or negative health effects.
Nutritional Values
There is no significant difference between the nutritional values of sea salt and table salt, according to Mayo Clinic nutritionist Katherine Zeratsky. The extra minerals in sea salt are present in such trace amounts that they make little difference. Table salt is usually fortified with iodine; however, similar amounts are naturally present in sea salt. The sodium content in each type of salt is identical.
Salt Substitute
Most salt substitutes are made from potassium chloride instead of natural salt's closely related sodium chloride. Products labeled as low-sodium salt substitutes are usually made of a mixture of the familiar sodium chloride and potassium chloride, while sodium-free salt substitutes contain only potassium chloride.
Salt Substitute vs. Sea Salt
While cutting down on sodium intake is a healthy choice for most people, replacing sea salt or table salt with salt substitute is not always safe. Since the kidneys are responsible for removing excess potassium from the body, individuals with kidney problems may not be able to safely consume salt substitutes. Check with your doctor to make sure that a potassium-based substitute is safe. Zeratsky, writing on the Mayo Clinic website, recommends a daily salt intake of 1,500 to 2,300 mg of sodium per day. While salt substitutes can cut down on the amount of sodium you consume, it is healthier to cut down your salt consumption instead of trying to replace sodium with a substitute.