A common myth about tropical vacations is that they are expensive. Granted, places such as Hawaii and Fiji will drain your wallet with expensive airfares, accommodations and food, but those are not the only tropical destinations. In other places, you can get by on only a few dollars a day. The hard part is finding these lesser-known tropical vacation spots.
Panama
Panama is a good tropical option for those travelers coming from the United States. Visitors will be pleased that it has all of the tropical rain forests, beaches and mountains that make up Costa Rica. But unlike Costa Rica, it has cheaper plane flights, hotels and restaurants . Some of the most popular places to visit in Panama include the Panama Canal and the Bocas del Toro islands on the Caribbean coast. Panama is a relatively unexplored country, which means the chances of happening on a secret beach or secret waterfall in this country are great.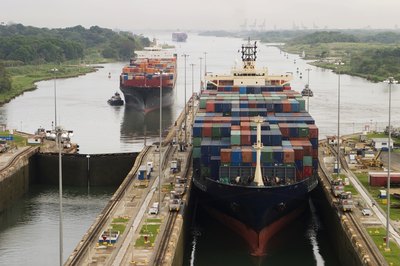 Indonesia
For many years, Indonesia has been the quintessential tropical paradise where you can buy full meals for less than $3 and stay in hotels for less than $10 per night. The catch here has always been the airfare, which will be at least $1,000. However, once you pay the airfare, less than $20 per day can buy you nice beaches, good surfing, nice scenery and a comfortable place to stay at night. One of the most popular places to go in Indonesia is the island of Bali, which offers cheap places to stay, great beaches, great surf and vibrant nightlife. Indonesia offers the most bang-for-your-buck when it comes to tropical vacations.
Oaxaca
This Mexican state on the southern Pacific coast just south of Mexico City offers tropical beaches, great surf, cheap accommodations, and cheap eats for the American traveler. Home to Puerto Escondido, which surfers know as the Mexican Pipeline, Oaxaca offers all of the thrills of the North Shore of Hawaii without the expense. If you live near the Mexican border, Mexican border cities such as Tijuana offer flights through Volaris Airlines at the fraction of the price than you pay in the United States.
Nicaragua
Nicaragua is another alternative to Costa Rica. With volcanic mountains, rain forests, and beaches on the Pacific and Caribbean coasts, it has all of the attributes of Costa Rica without the crowds and high prices. What makes this place so cheap is the fact that it is still recovering from a civil war that happened in the 1980s. Don't let this scare you, though: as of 2011, Nicaragua is a stable democratic country that is safe for travelers.