Helping new life coming into the world makes for a rewarding and happy career. While working with babies in a nursery may seem fun and carefree, they are still fragile and sometimes have medical issues which need attention. Besides that, they need a lot of attention. As a result, hospitals use only licensed, medically trained professionals in their nurseries -- but they can come from several educational backgrounds.
(Photodisc/Photodisc/Getty Images)
The least amount of schooling necessary to get into the nursery is a one-year Licensed Practical Nurse certification. LPNs work under the direction and clinical supervision of registered nurses. They can perform services and interventions, but are not allowed to make independent clinical decisions, of which there are not too many in the nursery. Many community colleges have LPN programs as do numerous private vocational schools. The public schools are not only cheaper, but often carry more credibility among employers. LPNs need licenses and all states require candidates to pass the NCLEX-PN exam.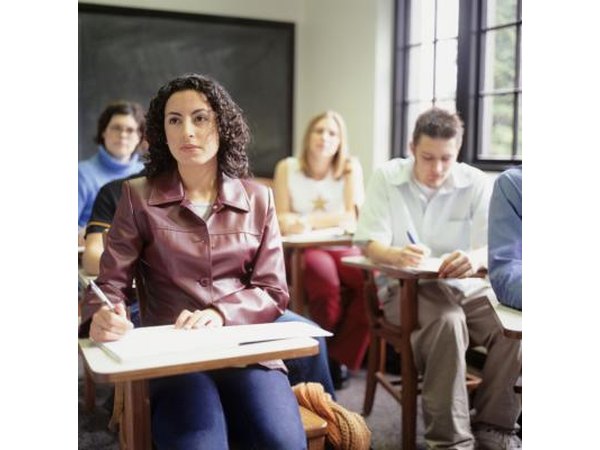 Ryan McVay/Photodisc/Getty Images
Registered nurses are in charge of the nursery. They make independent clinical decisions and can perform any task needed in the nursery setting. Becoming a nurse requires at least a two-year nursing diploma which are available through community colleges and private vocatioonal schools. However, many nurses get four-year Bachelor of Science in Nursing (BSN) degrees from universities which command slightly higher wages and position them to advance later to a Master's of Science in Nursing. Nurse candidates in all states must pass the NCLEX-RN licensure exam.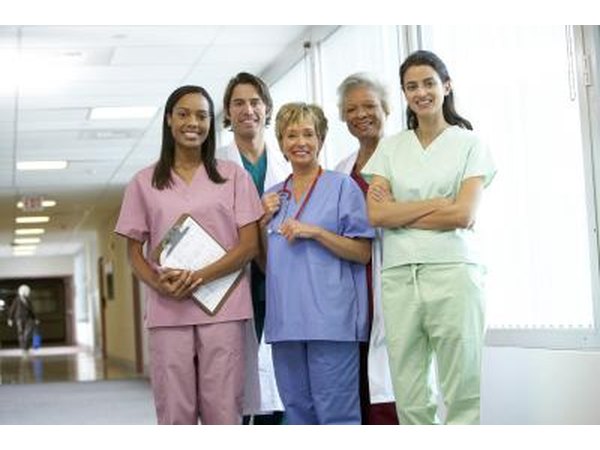 BananaStock/BananaStock/Getty Images
Babies with special needs or who are in the intensive care nursery get extra help. Infant and pediatric specialized occupational therapists work with newborns on feeding and sucking issues. Unless a hospital has a very large labor and delivery program, occupational therapists don't spend their entire days in nurseries and Neo-Natal Intensive Care units. They often float to other pediatric and early intervention programs within their facilities. OTs must achieve a Master's in Occupational Therapy, although some programs offer the relatively new Doctor of Occupational Therapy degree.
Photodisc/Digital Vision/Getty Images
Nurseries and labor and delivery departments are some of the more popular parts of the hospital among nurses and LPNs. When starting out in a nursing career, you will most likely have to start in another department and work your way over to the nursery. Make your career path desires known when interviewing with hospitals and collaborate with your nurse managers to get assignments and relevant experiences which can facilitate a transfer to the nursery when the opportunity arises.
Promoted By Zergnet