401k plans allow you to put away money for retirement with pre-tax dollars, and the savings grow tax-deferred until you reach retirement age. You should invest as much money as you can afford into your retirement plan, and, if possible, you should consider putting in the maximum percentage that your employer allows.
Tax Benefits
Because the IRS allows you to contribute to your 401k with pre-tax dollars, you may be able to contribute more than you thought. The value of the deduction will depend on your tax bracket. Let's say you invest $4,000 into your 401k, and you are in the 25 percent tax bracket. You would have paid $1,000 in taxes had the contribution been included in your pay. So, in effect, you only contributed the equivalent of $3000. The higher your tax bracket, the more you save on taxes. Also, as the account grows, there are no capital gains or taxes on dividends along the way, which you would have to pay if you invested that same money in a taxable account.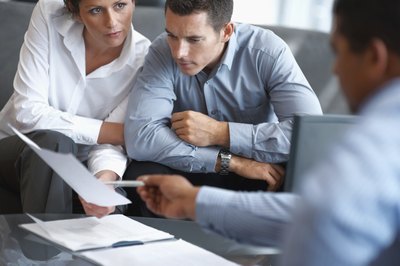 How Much Money You Will Need
The minimum you invest depends largely on how much money you think you'll need to live on during retirement. Few employers offer pension plans that guarantee a defined benefit anymore, and Social Security payouts are not enough to live on. Financial experts recommend that investors aim to replace 75 to 85 percent of their pre-retirement income after leaving the workplace. Taking into account your Social Security and any projected income on investments, you can use online retirement calculators or consult a financial adviser to estimate how much money you need to contribute to your plan each year, based on your current income and the age which you plan to retire, to achieve that 75 to 85 percent goal.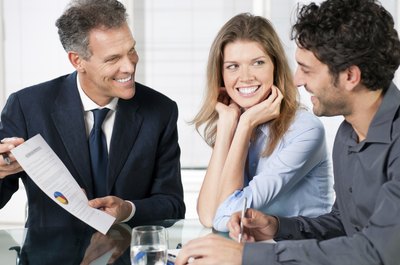 The Employer Match
At a minimum you should try to put away enough money to qualify for your full employer match if your company provides one. A typical match is 50 percent of your contribution, up to 6 percent of your annual salary. Consider it a salary bonus. If you fail to contribute the maximum percentage your employer is willing to match, you are turning your back on all that free money. The match is tax free until you take withdrawals in retirement.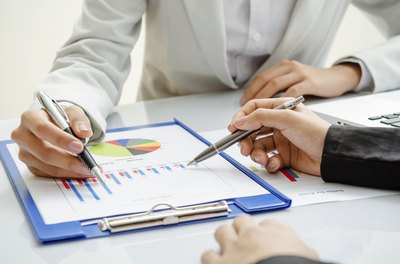 Contribution Limits and Targets
The IRS limits the amount you can contribute each year, which, in 2011, was a maximum of $16,500. Some employers restrict an employee's contribution to 15 percent of salary. While professionals generally recommend putting approximately 15 percent of each paycheck into your 401k, younger investors can get away with investing less because their investments have a longer time to grow. The sooner you start investing, the less you have to put away each year to reach the same goal upon retirement. Older workers who have not been making contributions along the way may need to put in the maximum allowable percentage if they want to have enough income to live on once they stop working.