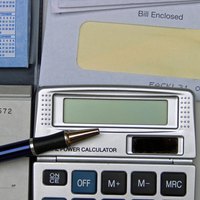 Before you accept a job, it's important to consider whether or not it's salaried and to evaluate the fringe benefits that are offered. Fringe benefits such as health insurance and paid vacation can add thousands of dollars of value to your bottom line, so be sure to work them into your calculations. You might find that a job that offers a lower salary ends up paying more once you add up the value of the benefits.
Salaried vs. Hourly
Salaried employees earn the same amount of pay every month even when business is slow but don't earn overtime. Wage earners can earn overtime but might have their hours cut when business is shaky. The Fair Labor Standards Act requires that in order to be exempt from overtime pay, and thus salaried, an employee must be in an executive, administrative or professional position. Employees who work in outside sales might also qualify for a salary.
Insurance
Insurance is a valuable fringe benefit for two reasons. First, if your company pays the entire premium, or even part of it, your savings will be substantial -- usually to the tune of hundreds of dollars a month. Second, if you have preexisting conditions that would prevent you from obtaining coverage on your own, you still will be covered under your employer's health plan. Make sure to enroll during the companies enrollment period, or you likely will miss out on these benefits until the following year. A company also might offer life, dental and disability insurance. Like health insurance, these benefits might be free or provided to you at a considerable discount.
Savings Plans and Profit Sharing
At first glance, a savings plan such a 401k might not appear to be much of a benefit. After all, you can save money on your own. Many employers, however, offer an incentive to contribute to the plan. They might match a percentage of what you contribute -- 2 to 5 percent of your salary is a typical employer matching contribution. Some employers also offer profit sharing. Profit sharing is when the company contributes a portion of its profits to employee salaries. If your company shows signs of becoming profitable, you can find yourself earning considerably more money.
Paid Vacation
Whether you enjoy taking a vacation every year or not, a paid vacation is a fringe benefit worth asking about. Most companies require workers to be employed for a minimum amount of time before they quality for this benefit -- a year is standard in many companies. Even if you don't take your vacation days, your company might pay you for the unused days. If not, the days might roll over to the next year.
Additional Benefits
A company might offer to reimburse you for things such as educational or moving expenses. Some companies also offer employees free health club memberships, help with child-care expenses and even adoption assistance. A company might also negotiate with local business owners for discounts for its employees. It pays to know about these perks. Depending on your needs, these additional benefits might save you thousands of dollars a year in expenses.