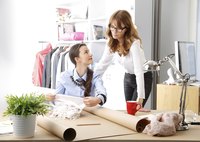 A limited liability company annual report is a document that LLCs file with their state's secretary of state. The report typically contains basic information about the company, such as who owns the business, the business address and where legal documents or court papers for the LLC should be sent. Failing to file your LLC report on time can cost you extra in penalties.
State-by-State Variations
The rules for LLC reports vary from state to state. Some states don't require LLCs to file any reports, while others require them annually, every two years or even less frequently. In addition, some states have minimal fees that accompany filing the LLC report, while others may charge more than $100. The deadline for filing may be different: Some states might require all LLCs to file by a certain day, while others may use the anniversary of the LLC's formation.