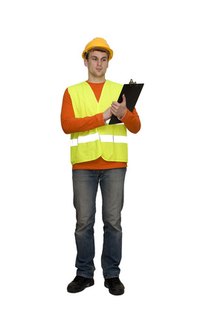 A home inspection is a common contingency in a real estate purchase contract. It generally calls for the sale to be conditioned or contingent on an inspection that will occur within a limited amount of time. If something comes up on the inspection, the buyer can walk away from the sale or make a counteroffer to address the inspection results within the contingency period.
Counteroffer to Fix the Problem
Sometimes a problem comes up that is difficult to fully access without attempting to fix. For instance, there may be mold that appears to be ingrained in bathroom drywall. There may be no way to know whether the mold goes deep into the wall or is just on the surface without opening the wall. If a problem like this is encountered in an inspection, the buyer might go back to the seller, by using a counter offer contract, and request that he remedy the problem. The buyer can accept this counteroffer and do the work, reject the counter and end the sales transaction or counter back by offering something else, such as a credit for the buyer to do the work.
Counteroffer for Credit
Sometimes the problem that comes up is not immediate. For instance, the inspector might say he doesn't believe there are any roof leaks but that the roof is at the end of its useful life and really should be replaced. In a case like this, it might be worthwhile for the buyer to counter the seller and ask for a credit back of enough money to have a new roof put on. The work could be done right after the sale or the buyer could wait until a problem arises. The seller might agree, reject the offer or counter back with half the requested credit.
Counteroffer for Lower Price
Once in a great while a significant problem comes up in the inspection that was not previously apparent. The inspector may uncover dry rot so extensive it threatens the stability of the house. If the buyers take an additional step during the inspection contingency period and get a bid on the work that amounts to more than 10 percent of the property's sales price, the buyer may counter with a reduced sales price. A buyer who is himself a contractor might try this approach because he can do the work himself.
Walk Away
Some problems that are identified in a home inspection, either because they are significant or costly, may result in a buyer deciding he does not want to buy the property. If the sales contract was worded to require a withdrawal during the contingency period the buyer notifies the seller. If the contract automatically expires at the end of the contingency period unless he notifies the seller, he doesn't need to do anything -- the contract will expire on its own.