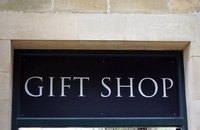 Fixed base retailers, also known as brick and mortar businesses, have certain distinct advantages with their physical business address. Customers can stop in and sample your wares, inventory and displays can be changed seasonally and space modified as needed. Expanding your business can involve taking one or more steps, each of which can increase traffic, sales and, ultimately, your profitability.
Maximize Your Space
Before considering an expansion, is all the space you are currently using right now being full utilized? You may want to stock additional goods, but would new shelving and an improved floor layout allow you to expand your business without expanding its current footprint? Warehouse stores make good use of vertical space, stacking items higher than what you may want to consider but offering a layout idea nonetheless.
Move Your Business
If leased space is retailing at a premium and you require increased square footage, then moving to a new location may be the only option for you. With larger space, you'll have more room to display your inventory. However, you'll also pay more if your per square foot charges remain the same. Will your business be able to recoup higher fixed costs including rent, insurance and utilities by operating from a larger location? If moving to a new location in your mall, your landlord may allow you to occupy the new space for the same cost especially if vacancies are high.
Open a New Location
You may be able to expand your business by keeping your current location and opening up a second location. This option can prove to be especially good if your demographics show that a significant number of your customers live near the new location and would patronize it. Keep in mind the added costs of leasing a new space, utilities, insurance, hiring employees and other expenses related to operating a second location. If opening a second location would be a profitable move, then consider expanding your business likewise.
Sell Online
One of the most efficient ways to expand a business is to set up shop online. By setting up a retail store online, you can expand your customer base without the added costs of opening up a second physical location. Your costs shift from a brick and mortar business to an online entity, which means you'll need to hire someone who can establish a web presence for your business, add a storefront, manage inventory, interact with customers and monitor the business. Some retailers have abandoned the physical location entirely for an online venture, finding that the Internet has a much lower overhead and profits are higher.
Considerations
If you're not sure that a second store would work out, consider opening a kiosk in another location for a certain time of the year. Malls are flexible when it comes to retailers who need a small, temporary location, a move, which can help you gauge whether the foot traffic justifies a larger, more permanent location.