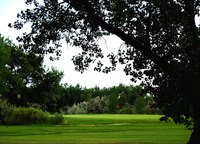 A management career in the golf business can result in a nice living. Because the work is in a service industry, managers can expect long hours and to succeed by possessing outstanding communication skills. Prospective managers don't necessarily need to be able to hit a driver down the middle, but the top salaries come with years of experience and training.
General Managers
Golf course general managers oversee the entire operation and must have a laser focus on the facility's profit, so the training for this position is better found in business school than on a practice tee. The average pay in the U.S. for this group of managers as of December 2010 was $82,639, according to a survey by SalaryExpert.com.
Head Professionals
A head professional at a U.S. golf facility, normally certified by the PGA of America, oversees the golf shop and player services such as tournament management, course marshals and cart services. Pay for head pros depends on the facility. In an August 2009 survey by Salary.com, head pros at U.S. private clubs averaged $59,649; head pros at daily-fee courses open to the public averaged $44,351.
Superintendents
Golf course superintendents do it all. The best ones know how to placate a greens committee during a drought, are experts in efficiently managing pesticides, herbicides and fertilizers and manage an average staff of 24 to keep up a club's course and grounds. According to the Golf Course Superintendents Association of America's last salary survey in 2009, superintendents averaged $78,898 annually, and $93,414 annually if certified.
Directors of Golf
Directors of golf oversee all golf operations. They often report to the general manager and oversee the head professional and sometimes the course superintendent. In a 2006 survey by Golf Digest, the U.S. median for directors of golf was $85,000 annually.