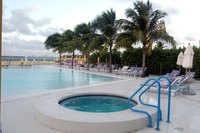 Although some employers view vacation time for employees as both a benefit to employees and a reduction of company resources, most workers eagerly anticipate their days off. Whether you are starting a business, adding more employees to an existing company or developing a strategic human resources benefits plan, use national averages to assist you in determining vacation benefits for your company and employees.
Laws
The Fair Labor Standards Act (FLSA) states that private employers do not have a legal obligation to provide paid vacation time. If however, you have certain governmental contracts, the Davis-Bacon and Related Acts and the McNamara O'Hara Service Contract Act may subject your company to providing a certain amount of vacation time to your employees. To ensure compliance with regulations, consult your in-house counsel or outside employment attorney before changing or implementing new policies.
Full-Time Employees
The March 2009 National Compensation Survey conducted by the Bureau of Labor Statistics (BLS) indicates that more than 75 percent of civilian workers receive paid vacation. Of that number, 86 percent of full-time employees receive vacation benefits. After one year of service, 34 percent of employees receive less than 10 days of vacation, 42 percent receive 10 to 14 days and 12 percent receive 15 to 19 days.
After five years of service, 75 percent of employees receive 10 to 19 days, while just 9 percent receive less than 10 days. A full-time employee with more than 10 years of service receives 15 to 24 days 68 percent of the time, and 12 percent of long-term employees receive more than 24 days. The most vacation goes to employees with more than 20 years of service. More than one-quarter of those employees receive more than 25 days, while 40 percent receive 20 to 24 days.
Part-Time Employees
In contrast to the number of full-time employees receiving paid vacation time, only 36 percent of part-time employees receive paid vacation. Of those, 27 percent earn fewer than five days after one year of service, 45 percent earn five to nine days, 18 percent earn 10 to 14 days and just 4 percent receive 15 to 19 days. The amount of vacation time for part-time employees increases as their service to the company lengthens. Employers award 60 percent of part-time employees with five years of service from five to 14 days vacation, while only 11 percent of employees receive fewer than five days. At the 10- and 20-year marks, part-time employees earn more vacation days, with only 10 percent of employers giving five to nine days. Ten to 14 days were standard for 18 percent of 10-year veterans and 21 percent of 20-year veterans. Employers awarded 15 to 19 days to 31 and 15 percent of 10- and 20-year employees, respectively.
Considerations
Develop a policy that clearly outlines all vacation benefits. Include the days available by years of service, supervisory notification and approval policies, whether the employee must take all his vacation during the fiscal year or whether he may carry a certain number of vacation hours from one year to the next. Clearly communicate the vacation policy to new and existing employees.