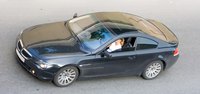 Along with product, promotion and place, price is one of the four key elements in what's called the "marketing mix." Marketers have different tools for implementing pricing strategies. While the basic function of price is to give the consumer a measure of quality and value, it can also help a firm make money and establish an image. Common strategies include status quo, prestige, skimming and penetration pricing.
Status Quo Pricing
The goal of this pricing strategy is to set a price that is very close to that of major competitive brands. Marketers often choose this strategy for products that are neither new nor unique. The product is distributed through essentially the same outlets as the competition's. As long as the revenue generated at a status quo price can cover the firm's production and marketing costs, this strategy is a relatively low-risk option. However, an increase in competition or expenses may make status quo pricing unsustainable over time.
Prestige Pricing
Prestige pricing is based on many consumers' propensity to associate high price with quality, status and exclusivity. In fact, for certain products, like luxury cars or fine jewelry, buyers may view a low price as an indicator that the item is flawed. The success of a prestige pricing strategy can be heavily influenced by the image of the brand, how the product is distributed and the psychographic characteristics of the target market.
Price Skimming
Price skimming involves deliberately exceeding the price of major competitors in introducing a new product. This strategy can help boost initial revenue for a product that is novel, offers innovative benefits or is otherwise perceived as unique in the marketplace. Price skimming is commonly used to introduce technological breakthroughs in products like computers, home electronics and cell phones. However, marketers often need to lower an initial skimming price as the novelty wears off and competition intensifies.
Penetration Pricing
Another strategic option for new product introductions, penetration pricing, is the opposite of skimming. It aims to accelerate product trials and stimulate early purchasing by setting a price as low as possible, generally below that of competitive brands. Penetration pricing can be risky because revenues per unit will be low and volume must be quickly increased to cover costs. However, the strategy can be effective in discouraging competition, at least in the short term.