Many car buyers are focused on the newest models, but manufacturers are building cars capable of being driven hundreds of thousands of miles before needing replacement. As a result, you may be able to find great deals on high-mileage vehicles that have a lot of life left in them. They're also likely to show some wear and tear, however, so investigate to make sure there aren't major problems hidden under the hood.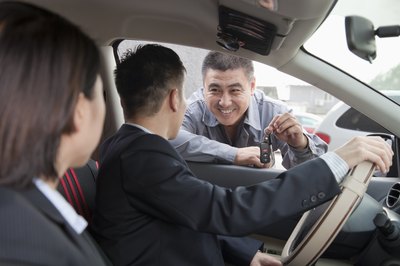 Get the Records
Older cars with a lot of mileage on them pose more of a risk for expensive repairs than newer models. Cover your bets by asking for maintenance records of the vehicle you're considering buying, and proof that the previous owner has cared for the vehicle properly. Get the vehicle identification number and check its history via CarFax or similar services. This also lets you know if the odometer has been reset, meaning there are even more miles than advertised. Have a mechanic you trust examine the vehicle before you buy to determine what might need to be repaired or replaced in the near future.
Test It Out
Walk around the car and check for signs of poorly-repaired body damage. Make sure the body panels line up properly, and note any color differences that indicate it's been repainted. When you start the car, check for the color and the smell of smoke. Blue smoke can indicate that the car is burning oil, while white smoke from under the hood may indicate burning antifreeze and a head gasket problem. Take the car for a test drive to see how it handles and to note if strange noises coming from the engine may signal high-priced repairs in your future.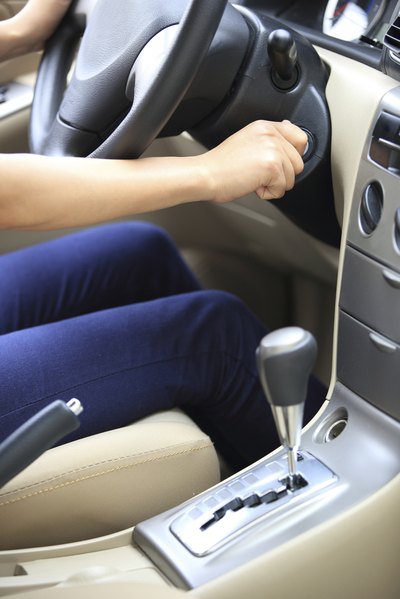 Buying from Private Party
Determine how much the car is worth before beginning to negotiate. The Kelley Blue Book and NADA guides divide used cars into two categories – private party value and retail value. With the former, you take a higher risk that it hasn't been inspected thoroughly or that the seller is concealing problems with the car. Because of that, expect to pay a lower price than you would at a dealership, and negotiate to have improvements like new tires added if the car needs them. If you're buying the vehicle as is, have it inspected by a trusted mechanic first.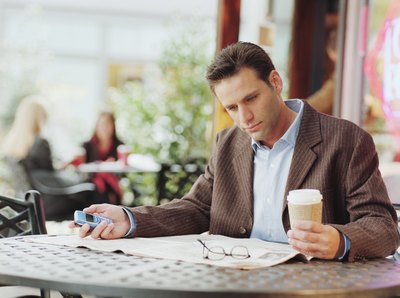 Buying from Dealership
When at a dealership, bring a copy of information you have about the car's value and repair history. As you negotiate the price, think about repairs and warranty issues as well. If there are any repairs that must be made before you close the deal, get that information in writing. You'll get a "Due Bill" detailing what has to be done to the car for it to be acceptable. Make sure everything is on there. Ask whether the shop offers a warranty guaranteeing that you won't have to repair or replace key parts of the car for a specific period. Finally, older models can be harder to finance. Paying cash may be your only option. If not, get a pre-approval for a loan before arriving at the dealer to ensure you don't get stuck with unnecessarily high interest rates.