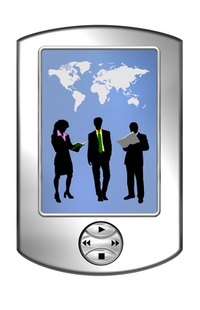 If you work in human resources management (HRM), you fill an important role, helping an organization achieve maximum returns on its investment in employees. As an HRM official, recognize that the nature of organizations is changing, and the HR function must change. Companies are moving to new modes of work, such as increased virtual communication with telecommuting employees. Your job is to recommend changes to HR systems and practices to fit the changing workforce.
Understand Your Role
An HRM professional needs to understand the service model of the organization. For example, your company may set up the personnel office according to a customer service delivery model. This may include conflicting roles as you serve the needs of managers and workers. Using policies and procedures, organizational charts and other tools will help to clarify your responsibilities so that all parts of the organization understand your role. Then you need to understand how to effectively perform your job.
Added Responsibilities
You can also understand the HR department as a reflection of an organization's priorities. In the management world, a catch phrase is "aligning personnel and business functions with the organization's strategic goals." Think about how your organization uses HR professionals. Some organizations use this function to specifically handle roles such as payroll and benefits; other organizations add more duties such as organizational development, employee development/training and conflict resolution. If you look at the job descriptions in your department, you will see if your department has an expanded role.
Consultants
The HRM function also serves a consultative role in the organization. Managers who need to make important decisions such as disciplining and terminating employees must consult with the HR department to ensure their actions are legal and non-discriminatory. HRM professionals must have in-depth knowledge of employment law to make appropriate suggestions to managers. They serve the important role of reducing the company's exposure to civil and criminal liability.
Documentation and Accountability
You help an organization maintain documentation and demonstrate accountability. Corporations follow other laws besides employment law. They must practice open corporate governance, such as protecting protected types of information, under the Sarbanes-Oxley Act. Corporations must also satisfy accountability laws and rules, such as the requirements of the Securities and Exchange Commission. You design procedures and computer system controls that protect information. Your documentation protects the company when it is accused of wrongdoing, such as failing to safeguard customer data. You also ensure that a corporation does not retaliate against employees, such as those whistle blowers protected under the Sarbanes-Oxley Act.