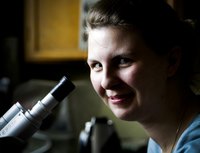 Ethics are often thought of as discerning right from wrong. Ethical codes standardize behavior. Researches have special ethical responsibilities because many other people rely on the information in the results of their research. For a researcher, ethical behavior can include ethical codes that describe proper research method and responsible reporting.
Communication Concerns
Researchers are expected to provide truthful accounts of their research. This honesty can be achieved through research transparency, accurately recording and reporting each step of the research. Researchers must balance transparency with confidentiality when the situation calls for discretion. Researchers should also take steps to ensure that any sources they use are truthful. Information written by scholars, or articles reviewed by other experts in the field, called peer reviewed, are often considered legitimate research sources.
Neutrality
It's important to conduct research without bias, treating all methods and results equally. Even if a researcher is sure that their research will have certain result, they must conduct the research as if they had no clue what the results will be as this is the only way to ensure a fair process with neutral results.
Caution
Research is an area where carelessness and negligence causes serious issues with repercussions far beyond that actual research. A scientific researcher's spilled beaker can cause medical issues or a marketing researcher's mixed up numbers can end up creating a poorly targeted advertising campaign. Research mistakes happen, but they can be minimized or eliminated through cautious adherence to research procedure.
Legal Concerns
Ethical researchers have similar legal concerns as everyone else, they may consider issues such as nondiscrimination and duty-to-care. The respect of intellectual property is a legal concern for many researchers. For example, it's both illegal and unethical to claim another's work as your own. Researchers, such as journalists, who work in media, must be sure to properly cite sources. Unpublished information should not be used without permission and specific patents and copyrights should always be honored.
Interactions
Ethical researchers must consider interactions between each other and interactions with the public. They have the social responsibility to use their research toward positive ends and to refrain from harming others, both directly and indirectly through research. Sometimes researchers use humans as subjects. Human research situations can mean anything from clinical medical trials to marketing focus groups. To run ethical human research, the researchers must protect people's privacy, minimize any risk and everyone must be compensated appropriately.