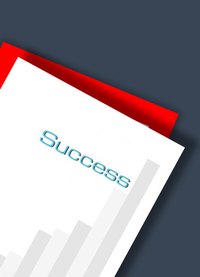 Actuaries are skilled statisticians who specialize in assessing risk for their clients. While the majority of actuaries work for insurers, many actuaries work for investment firms, pension funds, mortgage lenders, venture capital firms, start-ups and established companies in the process of making calculated decisions. Without actuaries, insurance companies would not know how much premium to charge, investors would have a hard time deciding when to invest and companies would not be able to make fully informed decisions. There is a certain skill set that all good professional actuaries must have.
Solid Mathematical Skills
Actuaries use a great deal of math -- probability, statistics and calculus -- in their work. While computer models do many of the actual calculations, actuaries must fully understand the principles behind their work so they can explain their findings to their clients. This analysis is as important to clients in the decision-making process as the actual risk assessment.
Excellent Analytical Skills and People Sense
Computing risk factors must take human activity and motivations into account, since they can change what seems to be a simple assessment. Proper analysis of any factors that rely on human behavior, such as a life insurance policy, takes a keen sense of what people think and how this affects how they act. Using these kinds of variables demands an ability to analyze beyond looking at the numbers.
Understanding of Business
Actuaries must understand the fundamentals of the businesses they analyze in order to make accurate assessments. A thorough understanding of a business identifies variables and inconsistencies present within that business that may separate it from other types of business. Without this level of accuracy, the results of an actuary's assessment will be flawed, which could expose the client to a significant loss.
Superior Computer Skills
Computers perform a large amount of the calculations actuaries use in their analyses. This means that actuaries must have a thorough understanding of a variety of computer software programs. They may also have to create or consult on the creation of additional computer programs that will allow them to be more accurate and effective in their analysis. Actuaries need to be proficient in presentation software for the creation of reports and studies.
Excellent Communication Skills
Actuaries have to tell their clients not only what the statistics are, but also what they mean. This involves a great deal of communication skill. If a client knows what is contributing to those statistics, then he can make adjustments that bring a better outcome, like raising premiums to cover heavier than expected losses, or asking for conditions on a venture capital project.