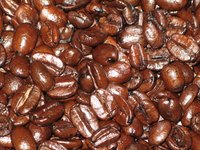 A high demand for accountants and a shortage of instructors have pushed wages fairly high for accounting professors, when compared to professors in other disciplines. Senior accounting professors earned median salaries of $137,000 according to The Association to Advance Collegiate Schools of Business annual salary survey. The American Association of University Professionals, in a survey using a different methodology, says salaries for all senior accounting professors was about $108,000 in 2010.
Ranks
Colleges and universities pay professors according to rank. At the top of the pay scale are professors, followed by associate professors, assistant professors and instructors. Full accounting professors earned a median annual salary of $137,000 in the 2009-2010 academic year, according to the Association to Advance Collegiate Schools of Business. Associates earned $115,000, and assistant professors earned $120,000. Instructors, meanwhile, earned an average of $65,000.
Shortage
Universities have, in recent years, slowed the hiring of full-time, tenure track professors, in favor of part-time labor. This may not be the case for accounting professors. An article in the Journal of Accountancy noted that fewer than 100 accounting Ph.D.s were granted annually between 2002 and 2004. The authors wrote, "The bottom line for potential Ph.D. students is that, in the academic market, completing a Ph.D. in accounting from an accredited institution means that a job as an accounting professor is almost guaranteed."
Compared to Other Disciplines.
Salaries for accounting professors are high compared to other disciplines. The average salary for a professor of English was $79,000 in 2010, according to College and University Professional Association for Human Resources. Liberal Arts professors averaged $82,000. Law professors averaged $134,000. For all of these categories, lower-ranked professors, (assistant and associate professors), earned less. In general, professors with a large number of options outside of the university, namely professors of law, engineering or business, tended to earn more than colleagues whose disciplines have less obvious practical implications.
Compared to Other Business Professors
Accounting professors sat in the middle when their salaries are compared to other business professors, according to The AACSB's 2010 Salary Survey. Accounting professors tend to make more than the $130,000 taken home yearly by professors of Management and Information Systems, or the $124,000 earned by professors specializing in management economics. Finance professors, however, earn an average of $157,000. Marketing professors earn roughly $138.000