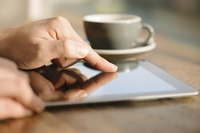 Whether they're traditional shops trying to adapt to the digital age, regional shops breaking through to the national stage or new-media shops extending their reach, the top 10 advertising agencies all have two things in common: double-digit revenue growth and a desire to mine unique consumer insights and translate them across all platforms.
Grey: Taking a Deep Dive Into Digital
Large, established shops, on the whole, have failed to keep pace in the digital age. Grey, with year-to-year revenue growth of 18.4 percent, has proven itself the exception. It still does television, but its creative department is increasingly populated with programmers, producers, newsmakers, data analysts and the like. This has allowed Grey to consistently take an idea -- regardless of its origin -- and integrate it seamlessly across all channels.
Firstborn: Content Is King
Any vertical shop looking to expand into mass marketing while remaining true to its roots would be well-served to pattern itself after Firstborn. While expanding into television, it has also doubled the size of its content studio and developed expertise in such areas as loyalty and rewards programs. With 50 percent year-over-year growth, its belief that intuitive and engaging content is essential to success in the post-digital world seems to be serving its clients, and the agency itself, quite well.
Code and Theory: Making Products and Marketing Them, Too
As witnessed by its 50 percent revenue growth, Code and Theory, the 12-year-old indie digital shop known mostly for website design, has roots that extend horizontally. By creating not only websites but also the digital product that engages users and steers them to those sites, Code and Theory is branching out. Given the breadth and depth of the space in which it operates, the only question that remains is, "How far is up?"
Anomaly: Redefining the Client/Agency Partnership
True to its name, Anomaly has turned the traditional client/agency relationship on its head. It not only develops intellectual property for its clients but also licenses those properties to clients and earns income for itself through revenue-sharing agreements -- a large reason for the agency's 25 percent year-over-year growth.
Mullen: More Than "Boston Strong"
Mullen has long prided itself on its scrappy, hard-scrabbled ability to deliver outside-the-box thinking -- a concept that's much easier to espouse than it is to execute. Apparently, its approach is paying off. Revenue has risen 10 percent, and the agency has gone from a regional advertising powerhouse to a top-tier national, full-service force -- not without a few bumps and bruises along the way, but with spirit wholly intact.
LatinWorks: Multiculturalism Is the New Normal
Some advertisers prefer separate campaigns -- and budgets -- for minority markets. Others prefer one multicultural campaign for all consumers. By focusing on common denominators among all cultures, LatinWorks, up 32 percent, has steadily captured general market accounts.
360i: Building Brands From Inside Out
Committed to the idea that all big ideas need to be digitally centric, 360i focuses on building brand ideas from the inside out -- not a unique idea, but one that its competitors have found difficult to emulate.
Droga5: Bringing Brand Ideas to Life -- Literally
With a knack for creating place-based events that show up unexpectedly in all the right places, and with a compelling interactive twist, Droga5's revenues have climbed 40 percent. The agency is taking the art of experiential marketing to new heights.
72andSunny: Engaging Through Social Media
With revenue up over 81 percent, 72andSunny hopes to expand on its recent social media successes by creating content that helps develop deep and lasting relationships between customers and brands.
HUGE: Social Responsibility Sells
Its ability to effectively parlay "doing good" into 38 percent growth makes cause-marketing-focused HUGE a force to be reckoned with in the era of social responsibility.