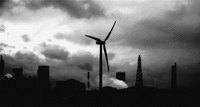 Business ethics has taken on a prominent position as part of good business operations in the early 21st century. Following major ethical scandals that have devastated companies in recent years, educators and businesses are more proactive at building ethical businesses. Business ethics is necessary for long-term success in business as it drives relationships with workers, consumers and other company stakeholders.
Code of Conduct
An ethical code of conduct is a formal written guideline used by organizations to communicate internally its moral and ethical expectations of employees. A main reason for having a code of conduct is to detail acceptable and unacceptable behaviors, writes author Chris MacDonald. MacDonald adds promoting high standards, establishing benchmarks for self-evaluation, and creating an ethical identity for your company as other reasons to have an ethical code.
Workplace
Workplace ethics include treatment of employees by management and general ethical standards that affect all workers in a business. The University of Wisconsin's general counsel explains that its employee ethical code intends to focus on the basic principle that employees should not use their employment for personal gain outside of compensation provided by the employer. Management sets an ethical tone in the way it treats employees with regard to fair compensation, consistent standards and reasonable working conditions.
Consumers
The law and commonly accepted societal norms help a company establish some ethical standards in relationships with the marketplace. A challenge, though, is that ethical expectations vary greatly in 21st century society. Companies have to determine what principles they wants to live by and convey these to consumers through words and actions. Ultimately, it is consumers that decide in mass whether to frequent a business or to turn away from poor treatment and unethical behavior.
Corporate Social Responsibility
Corporate social responsibility (CSR) is a common phrase used to describe a key aspect of 21st century business ethics. CSR outlines generally accepted norms for companies with regard to social and environment responsibilities. Generally speaking, CSR is about the way a company treats the society it serves, explains recognized CSR expert Mallen Baker. It also includes a growing emphasis on environmental responsibility, including how a company's business operations impact the environment. CSR watch groups and citizens hold companies accountable for their social and environmental behaviors.