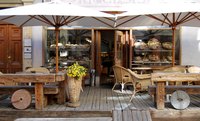 Cadbury traces its origins to a family owned grocery store in Birmingham, England, in the 1820s. The family began producing cocoa and drinking chocolate, a novelty at the time. The first consumable chocolate appeared in stores during the 1840s. Decorative packaging, including boxes and tins, dates back centuries. They were treasured keepsakes in France and England. The English legacy of decorative packaging became an important element in the advertising and marketing of Cadbury products.
The Beginning of the Cadbury Company
Chocolate was a new confectionary invention when Cadbury began manufacturing products. The company spent a lot of time, effort and money in the early years enticing patrons to test their products. By the1860s Richard Cadbury was designing decorative chocolate boxes illustrated with flowers, landscapes and his children. Colorfully packaged Cadbury Easter eggs were first sold in 1875. Thirty-page catalogs in the 1890s featured seven or eight eye-catching boxes on each page.
The Heyday of Cadbury Packaging
Milk tray boxes were introduced in 1915. Chocolates were shipped to stores, unpacked and placed in eye-appealing display cases. Cadbury eventually packaged tray boxes for retail sales, introducing the color purple, eventually a Cadbury identifying characteristic. The company commissioned famous artists to design chocolate boxes during the 1930s. The variety of decorative boxes produced lasted until austerity measures required cutbacks during World War II. The era of expensive packaging and extensive package offerings ended.

The Postwar Years
Specially designed Easter egg cartons consumers recognize today were introduced in 1950. Increased competition and cost considerations minimized innovative packaging during the postwar years. Popular designs and packages consumers easily identified as Cadbury products guided production strategy. The company's next major packaging initiative occurred in the 21st century.
Purple Goes Green
Cadbury announced their Purple Goes Green environmental initiative in 2007. One objective of the program involves reducing packaging costs. Kraft, along with a couple of other companies, pursued Cadbury as an acquisition candidate. It was important for the company to cut costs and increase manufacturing efficiencies if they were to remain competitive and independent. Cadbury lost their independence when Kraft bought the company in 2010, but packaging initiatives continue. Treasure Easter eggs were introduced in 2008, packaged in foil minus the traditional egg box. The company touted the fact that the new packaging uses 75 percent less plastic, 65 percent less cardboard and saves 2,000 trees. New packaging was tested for the Roses and Heroes Christmas product in 2009, replacing tins with cardboard boxes. The new package saves tons of steel, weighs less and saves on shipping costs. Environmental concerns, manufacturing constraints and attractive package designs are the cornerstones of Cadbury packaging as Purple Goes Green.