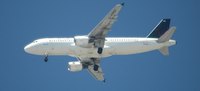 Registered nurses make up the largest segment of the health care profession, but the demand for nurses in the United States has consistently been high. Most nurses go into permanent positions in hospitals and clinics, but travel nursing has become a viable alternative for nurses who enjoy a change of scenery on a regular basis. Travel nurses accept temporary assignments across the country and can decide their own vacations and the length of assignments they will take. There are numerous travel nurse agencies in the United States, but the basic benefits, job conditions and salaries are similar.
Types of Jobs
If you are a registered nurse, have at least one year of experience and hold a valid license in your state, you will have your choice of travel nursing jobs. Some positions require you to have experience in a specialty area of nursing while others do not. Most agencies have a significant number of openings for ICU nurses, OR nurses, and nurses who can work in pediatrics, nursery and neonatal units, oncology and the emergency room.
Types of Assignments
Some travel nurse agencies specialize in one or another type of assignment, but travel nurses have several options open to them. You can decide you will take only one or any combination of them. An agency may offer temporary local travel assignments, which will let you enjoy travel nurse benefits without having to go too far from home, as well as long-term travel assignments, which are generally three months are longer. You may also find an agency that offers short-term positions of four to six weeks. Some travel nurse agencies also have their own relocation centers, which can help you to relocate to a new area and find a nursing job before you get there.
Salary
The salary for travel nurses depends on the assignment and the agency you use. However, the website The Travel Nurse lists the median salary for mobile RNs at $31.99 per hour, with the lowest salary at $21.14 and the highest 10 percent of travel nurses earning $45.05 per hour. Travel nurse agencies may also guarantee your minimum number of hours, which can also include overtime pay.
Benefits
Travel nurses receive a large number of benefits. A daily allowance for meals is fairly standard, as is reimbursement for travel expenses. Many agencies will also pay for continuing education credits and the fees for obtaining a new state nursing license. A major benefit for travel nurses is complimentary housing. Private, furnished accommodations are usually provided, along with appliances. If you find your own housing, many agencies offer a housing subsidy. The rules vary depending on the agency, but many offer housing to children, pets, and other family members or domestic partners as well.
Bonuses
Accepting and successfully completing a travel nurse assignment can also gain you bonuses in addition to your pay and benefits. Many agencies offer sign-on bonuses simply for joining, as well as referral bonuses if someone you sent to the agency completes a long-term assignment. Travel nurses often receive a completion bonus at the end of their assignments.