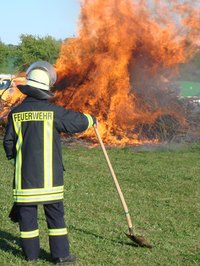 Colleges, high school counselors and most likely your parents all want you to go to college and get a degree, but college isn't for everyone. Whether your current situation makes it impossible for you to attend college or you simply don't want to, you can make a good living with just a high school diploma. Not all high-paying jobs require a college degree. Although with most jobs you will need some on-the-job training and you typically must pass an exam.
Real Estate Sales Agent
The upside of becoming a real estate sales agent is you are typically paid commission and can pull in a lot of cash by selling high-priced real estate. The downside is your earnings are often dependent on the housing market, which has its ups and downs. You don't need a college degree to become a sales agent, although some firms prefer their applications to have some college experience. According to the U.S. Bureau of Labor Statistics, in May 2008, the median real estate sales agent salary was $40,150. You'll need 30 to 90 hours of classroom training, and you must pass a written examination to receive your sales agent license.
Firefighter
Although a firefighter's job is inherently dangerous and potentially deadly, the job pays well and requires no secondary education. According to the U.S. Bureau of Labor Statistics or BLS, in May 2008, the average firefighter made $21.97 per hour or $42,182 per year, assuming 40 hours per week. You likely will earn more than that as a firefighter, because of overtime wages. If you are promoted, you can expect to make an average of $34.07 per hour or $65,280 per year if you are a manager or supervisor. Fire inspectors earned an average of $26.37 an hour or $50,630 per year. All figures are from May 2008 and according to the BLS. You must pass a series of physical tests and a written exam before becoming a firefighter.
Truck Driver
Unlike a firefighter, truck drivers have a less dangerous career, although driving thousands of miles on the highway presents risks, as well. Although you don't need a college degree to become a truck driver, you do need a clean driving record without any major infractions, such as a DUI or reckless driving. According to Payscale.com and as of December 2010, the average truck driver made $34,357 to $52,681 per year. You can expect your pay to increase with more experience, like any job.
Power Plant Operator
Although you may think that operating a dangerous or fatal power plant requires years and years of formal education, it does not. Most power plants, even nuclear ones, employ applicants who have only a high school diploma. Some power plants do a require college education, but it is not a necessity. According to the BLS, in May 2008, the median annual earnings for a power plant operator were $58,470. You will need on-the-job training and typically must pass a one-time or annual exam to become fully qualified.