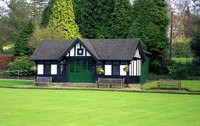 Private mortgage insurance is a type of insurance required by lending institutions as a condition of their home-financing loans when a borrower doesn't have the required down payment. It provides security for institutions who are providing a large majority of the down payment on a new home, and is often required as a condition of large loans. It does not persist throughout the homeowner's entire mortgage and can be canceled as soon as the mortgage has been paid down to a certain amount.
Whom Does It Insure?
Though homeowners are the ones who purchase PMI, the premiums they pay do not insure them -- they insure the organization from which the homeowner is borrowing to pay for a home purchase, and protect it from losses in the event the borrower defaults. If a buyer's down payment on his new property is a small percentage of the total value, he will likely have to pay PMI.
When Do You Need It?
Many lending institutions require that a homeowner purchase PMI if the loan is more than 80 percent of the total cost of the house. Thus, new homeowners who pay down payments of 20 percent or less will likely have to pay for PMI. The added insurance this provides lenders enables aspiring homeowners, if they wish, to put a very small down payment on a home -- sometimes as low as 5 percent of the home's actual value.
How Much Is It?
Like other insurance premiums, PMI premiums vary according to a few factors -- in this case most importantly the size of the loan -- but a good rule of thumb is to assume an annual premium of from 1/2 to 1 percent of the loan amount. For instance, if a homeowner has taken a $100,000 loan on her new property, she might expect to pay from $500 to $1,000 a year. Unfortunately, the premiums paid on PMI are usually not tax-deductible.
Can It Be Canceled?
The Homeowner's Protection Act of 1998 stipulates that a homeowner may request cancellation of PMI if he's paid down his mortgage to 80 percent of his home's original purchase price or appraised value. If the homeowner hasn't been more than 30 days overdue on his loan payments within a year, or 60 days overdue within two years, PMI can be regarded as no longer necessary. Also under the HPA, loaners are required to automatically cancel PMI once a mortgage reaches 78% of the home's value, providing, again, that the homeowner has been current on her payments.