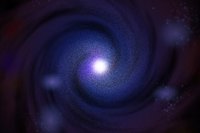 There is no single fixed-income index. Rather, there are many indexes that provide a benchmark for various types of fixed-income products. Standard and Poor's has indexes that cover municipal bonds, treasuries, credit default swaps, global bonds, leveraged loans, and money market products. Each index gives investors an overview of the performance of each fixed-income product group.
Benchmarks
An index, or benchmark, is a carefully selected portfolio of assets chosen to represent the performance of the entire class of products. For example, the S&P National AMT-Free Municipal Bond Index includes municipal bonds from California and New York, as well as short-, intermediate- and long-term municipal bonds from various other locations. Investors get a measure of how municipal bonds in general are performing from this index.
Investment Products
While indexes are designed to help investors measure performance, some mutual funds and exchange traded funds, or ETFs, are designed to mirror the performance of various fixed-income indexes. Fixed-income funds are generally considered more stable than stock funds. While they don't grow as quickly over time as stock funds, they hold their value much better during poor market conditions. As a result, these funds are better-suited for investors with shorter-term time frames.
Selecting a Benchmark
The list of fixed-income benchmark funds is seemingly endless, making it difficult to choose the right fund for you. While fixed-income products are generally safer than stocks, risk and reward amongst these products varies widely. Choosing the right benchmark for your portfolio will depend on your investment time frame, your risk tolerance and the type of returns you hope to achieve. Due to the complexity of these types of issues, it is generally a good idea to consult with a professional financial adviser before buying.
Trade-Off
The trade-off investors take when they invest in fixed-income products is reward for safety. These products are safer than stocks and commodities, but their reward potential is considerably smaller. This is a necessary trade-off for investors who are retired or nearing retirement. These products are less suitable for investors with longer time frames, however, as lower returns can be severely eroded by inflation.