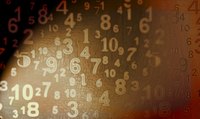 Accounting is concerned primarily with financial data. However, the health of a business is affected by much more than just financial factors. The balanced scorecard is an accounting tool that considers financial data alongside other performance indicators. Using a balanced scorecard is useful for any company that wants to have a well-rounded perspective on the health of the firm.
History
The balanced scorecard was first used by Art Schneiderman, a management consultant, and reported by Robert Kaplan and David Norton in a 1992 paper titled "The Balanced Scorecard: Measures that Drive Performance" which was published in the Harvard Business Review. Kaplan and Norton in 1996 published a book on the topic, "The Balanced Scorecard." Through the 1990s the balanced scorecard became increasingly popular at large firms and is now widely recognized as a legitimate accounting tool.
Design
There are four perspectives to the balanced scorecard: financial, customer, internal growth process, and learning and growth. The financial perspective is simply an assessment of a company according to traditional accounting measures (such as return on assets or revenue). The customer perspective focuses on customer satisfaction. The internal growth process perspective is concerned with evaluating how well a company is developing internally. Finally, the learning and growth perspective is concerned with how a company is learning and improving with time. In order to be considered healthy a company should perform well according to all four perspectives.
Purpose
The purpose of a balanced scorecard is firstly to evaluate the performance of a business and secondly to make improvements to this performance. Because the balanced scorecard measures performance from four perspectives it can place limitations on the type of changes might be made in order to make improvements. For example, if profits are low you cannot simply change to cheaper materials because this might negatively affect customer satisfaction. The balanced scorecard method therefore encourages solutions that balance all perspectives.
Use
The balanced scorecard is a managerial accounting measure. It can be used in any situation in which managerial accounting measures are appropriate, such as internally evaluating firm performance. It is not an appropriate measure in situations where financial accounting measures are required, such as tax filings or other filings with the government where standard financial accounting measures must be used.