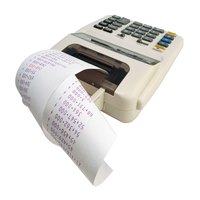 Internal audit departments are responsible for ensuring that an organization runs effectively and efficiently in compliance with legal regulations and industry standards. Community banks -- those that operate locally as individual branches, cooperatives or small partnerships -- often have a centralized audit department that works to ensure that the company is following generally accepted accounting principles, is not the object of fraud or misappropriation of funds and is operating in the black. The organizational structure of the audit department helps to determine who is responsible for each of the department's various roles.
Chief Financial Offer
The audit department is typically overseen by a chief financial officer, whose main responsibility is to police and report on the bank's financial position at the end of each quarter and annually. The CFO is the bank's primary holder of information on its financial statements and is also responsible for making any necessary reports to the bank's board of directors and to the Securities and Exchange Commission.
Auditing Staff
Auditing staff are trained professionals who comb through the bank's financial statements, customer transactions, deposits, withdrawals, loan documents and other assets to ensure that all the information reported is correct and verifiable. Any error may lead to mistakes in customer accounts and can threaten the bank's financial position and its reputation with investors and the general public.
Assistants and Interns
In larger community banks, the CFO and auditing staff may be assisted by a secretary, student interns or junior auditors. These support staff aid the auditors by filing, typing reports, gathering research and handling general enquiries from clients and the public. Often these assistants are auditors in training or entry-level workers who hope to work their way within the bank's organizational structure.
The Audit Committee
In consultation with the bank's president and board of directors, the CFO will establish an audit committee to serve as an additional check on the quarterly and annual reports prepared by the auditors. The committee will consist of bank officers from various departments, such as loans, mortgages and savings. The committee votes on an audit schedule, helps to set the strategy for how the bank will deal with irregularities in financial reports and generally acts as a rubber stamp on the auditors' performance.