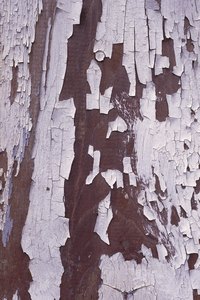 When a house isn't pretty, some buyers will stay away, leading to a lower price. However, if you have the vision to see what it can be, you can take advantage of their reticence. Buying a house that needs updating doesn't just save you money, though. It also gives you the opportunity to create value in your new home while also giving you the chance to make a place that reflects your taste, rather than someone else's.
Remodeling Costs
The cost of remodeling your house can vary greatly depending on what you need to have done. If a house simply needs to have new paint and bathroom and kitchen touchups, the cost might run $20,000 to $40,000. On the other hand, if you need to put on a new roof, replace all of the house's windows and add a bathroom to make it competitive in the market while also remodeling the kitchen and existing bathroom, the cost can rapidly approach $100,000, based on data from Remodeling Magazine's 2013 Cost vs. Value survey.
Negotiating Discounts
Generally, if you're buying a house that needs work, you'll be able to negotiate a meaningful discount. It's not at all unreasonable to subtract the cost of any work that needs to be done right off the top of what a house in good condition is worth. For cosmetic upgrades, you will have to work back and forth with the seller to see what can be negotiated. Another option is to take a recent sale of a cosmetically comparable home as a base and subtract additional repair costs. If the seller is motivated, you should be able to negotiate a price that will ultimately give you a house that, after repairs, costs less than buying one that was already fixed up. An appraiser can also be helpful in this process.
Rehab Loans
You may be able to borrow some or all of the money that you will use to fix up your home. The Federal Housing Administration insures low down payment mortgages through lenders to insure property rehabilitation loans with the special 203(k) program. The 203(k) program lends based on the purchase price plus the cost of the work you'll do or based on the estimated value of the post-rehab property. The loan is permanent, unlike construction financing, so once you take it out, you won't have to refinance if you don't want to.
Leveraging Increased Value
Another strategy that may work if you do a lot of work yourself and don't spend a lot of money is to have your home reappraised after you fix it up. If you buy it with a low down payment loan to begin with and are subject to private mortgage insurance, you may be able to get rid of it, although lenders may make you wait as long as five years to do it. If your loan is equal to 80 percent or less of your home's as-improved value, refinancing into a new mortgage from a new lender that won't charge you PMI may save you money.