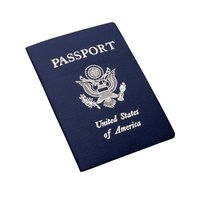 An application for a passport is just that; an application. The State Department reserves the right to withhold or even revoke a United States passport if the passport holder's name is flagged within any central name-check system. If your application for a passport is denied, you can only receive a refund on the execution fee element of the sum you paid when submitting your application: the application fee element is non-refundable.
Criminal Issues
Unresolved criminal issues are one of the main reasons why a passport application could be denied. Law enforcement agencies, whether federal, state or local, have the right to request a denial if the person concerned is the subject of an unsealed arrest warrant or a criminal court order. If you are under parole or probation, with a specific condition forbidding you from leaving the United States, any passport application you make is also likely to be denied. The same applies if you are the subject of international extradition proceedings.
Child Support
Your passport application will be automatically denied if you owe more than $2,500 in child support arrears. For this reason, the State Department strongly advises contacting the state in which you owe child support to make the payment before submitting an application for a passport. Do this well in advance of making your passport application, because the information about your payment must be processed by both the State Child Support Enforcement Agency, and the Department of Health and Human Services before the State Department can successfully process your application.
Lack of Citizenship
Not holding United States citizenship means an automatic denial of your application for a passport. The State Department only issues passports to citizens of the United States, and for this reason you must provide evidence of your citizenship, such as a birth certificate or naturalization certificate, as part of your application. If you can't provide this evidence, your application will be turned down.
Child Passport
Passport applications made on behalf of children fall into a different category. The Children's Passport Issuance Alert Program aims to prevent international child abduction by monitoring passport applications for minors aged under 18. Parents can add their children's names to the register, meaning they will be alerted if an application is made for that child. The program doesn't necessarily mean the application will be denied, but it does ensure that both parents provide consent for the passport to be issued and provides a safeguard for vulnerable children.