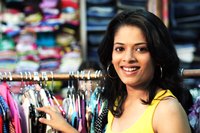 Inventory shrinkage is the loss or theft of products. Retailers must work diligently to deter and combat shrinkage to maintain a profitable operation. To effectively prevent or control shrinkage, retailers have to address the primary contributors: employee theft, customer shoplifting and accounting errors.
Strong Employee Culture
Shrinkage prevention typically revolves around long-term approaches. A positive organizational culture that includes a trusting relationship between managers and employees is critical. Effective screening processes that result in hiring ethical workers can also protect against employee theft. From a short-term perspective, some companies use bag checks when employees leave work. This tactic should typically serve as a last resort for a company that is trying to combat high shrinkage rates, because it can alienate workers.
Security Measures
Electronic surveillance tags, video cameras and excellent customer service are key techniques to address the risk of shoplifting. The presence of video cameras deters would-be shoplifters leery of being caught on tape. Tags work with scanning devices to nab customers with items on their person when they leave. Excellent customer service is typically the best long-term deterrent for shoplifting, though. Shoplifters like to be ignored, and good service employees greet customers and approach them to help.
Strong Inventory Systems
Inventory errors and fraud contribute to shrinkage. Your computer may show more inventory than you physically have in stock because of counting errors or vendor fraud. Strong inventory control systems help. Inventory control includes electronic ordering, accurate hand counting of items when they arrive in-store and follow-up with vendors when discrepancies exist between invoices and actual counts.
Store Makeover
A store struggling with shrinkage may try a relatively drastic move of making over the store. Certain store layouts and features can better guard against shoplifting. One tactic is to lower shelf heights and create open sight lines for employees to see the store. A store can also have cashier stations spread throughout the store to improve floor coverage. Another common technique involves locking up expensive items in cabinets.