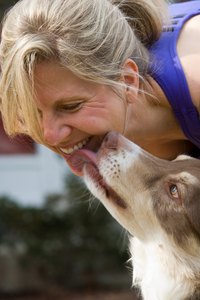 Sun spots, sometimes called age spots, are small brown spots on the skin. The result of sun damage, these spots add years to your appearance. Modern skin care ingredients, like retinol, can help to treat sun spots and reduce the effects of sun damage and aging. While retinol can cause some amount of irritation, when used with care, you can see significant improvements in the texture, tone and overall quality of your skin.
Smart Science
Retinoids are a derivative of vitamin A and work by increasing cell turnover, circulation and cell regeneration. With regular use, sun spots will fade, the tone of skin will improve and the appearance of fine lines will be reduced. These products have a more than 40-year history and were first used as a prescription acne treatment. While designed as an acne treatment, dermatologists soon recognized their age-fighting potential and manufacturers developed a variety of similar over-the-counter products. Today, retinoids remain an effective choice for acne and are widely used in prescription and over-the-counter formulations as anti-aging treatments.
Navigating the Options
Prescription retinoid products such as tretinoin are the strongest options but may have more severe side effects than over-the-counter formulations such as retinol. For an effective over-the-counter treatment, consider an anti-aging product with retinol, rather than retinyl palmitate or retinyl linoleate. While these two over-the-counter variations are easier on the skin than retinol, they are significantly less effective. Allow around six weeks to see the effects of prescription products and approximately 12 weeks to see changes with over-the-counter options. Ensure you choose one packaged in opaque, light-proof packaging.
Retinol Routines
Common side effects include dry skin, redness and peeling. Reduce side effects by easing into use of retinol products. Start by using the product every third day, then every second, before moving to nightly use. Use anti-aging retinol products at night, rather than in the morning. Wait approximately 15 minutes after washing your face. Apply a small dab, spreading it over the face, and follow it with a moisturizer. Use an SPF 30 sunscreen during the day, along with moisturizer as needed. Sunscreen will help to protect your skin from further sun damage, while moisturizer can reduce dryness from the retinol.
Up, Down and All Around
While most retinol products are used on the face, you can also use lotions and creams containing retinol on the neck, chest and hands to reduce the signs of aging. The same facial side effects and precautions apply for use on the body. You will need a good-quality moisturizer to reduce dryness and should wear a high SPF sunscreen daily, year-round, to prevent any further sun spots and sun damage.