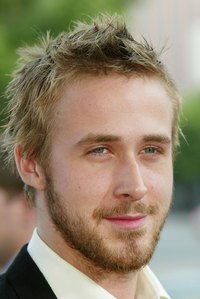 From men with closely cropped styles to those sporting sprawling, natural brambles, the beard is a force to be reckoned with -- or, a patch of hair requiring a bit of etiquette, at the very least. If you are unsure how to groom a beard that does not become aesthetically offensive, or if your kisses consistently elicit responses such as, "ouch!" from loved ones, it is time to consider some guidelines for maintaining a well-mannered beard.
Know When to Grow
Some men seem to be able to grow a full beard overnight, while others spend weeks and end up with patchy hair. If you are not achieving a full beard, etiquette calls for you to skip the futile attempts. As disappointing as this news may be, maintain a shaved look instead. Or, sculpt dense areas into a different facial hair looks, such as a goatee. Always use a lubricating shave cream or gel, look for a blade that comes with a pre-shaving oil strip and shave with the grain to avoid irritation.
Trim for the Scruff Look
If you are a fan of the rugged and cool two-day scruff look that happens before you are in transition to full beard or all the way there, maintain this as a beard style. Keep your hair neat. A beard trimmer that comes with adjustable trim lengths will assist you so that it won't be necessary for you to shave. Taper the border of your beard for a natural finish.
Keep a Clean Neck
In following beard etiquette, you do not want to trim your beard too close to your face, but allowing it to travel at will down your neck is also a big no-no. For a natural, clean though not overdone look, trim it to approximately 1 inch beneath your jaw line or 1 inch above your Adam's apple. Use a beard trimmer without its guard to clean up your neck and your cheeks, using your beard's natural shape as your guide.
Shampoo, Condition and Brush
Good manners call for a beard that is clean, soft and looks like you pay it some attention. Shampoo your beard on a daily basis with a gentle shampoo to avoid irritating the skin on your face. Try baby shampoo if your daily shampoo is too strong. For an extra touchable and manageable beard, use a conditioner formulated for use on beards or a gentle conditioner formulated for all hair types. Finally, direct and tame that beard with a beard comb or brush.