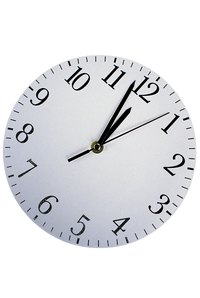 It's a common worry for many: There's a family emergency on the opposite coast or a friend in crisis a few states away, and you've got to get there ASAP. Booking a flight is the fastest and easiest solution, but many travelers dread the cost of last-minute airfare. Fortunately, that cost is not unavoidably steep. You may not be able to find a great deal, but you can keep from overpaying and still get to where you need to be.
Use Miles, Rewards and Discounts
If you're a frequent flier, now is the time to cash in miles. Check with your airline to determine eligibility and flight availability before booking. If you have a credit card that offers travel rewards, you may be eligible for a reduced fare depending on your balance and account history. Don't forget to ask if you are entitled to any discounts; for example, students, seniors, military and AAA members often pay less than the standard fare if they can offer proof of their status.
Be Flexible
Be open to flying at non-peak times and on airlines you normally wouldn't. For example, the first flight of the day (usually at 5 a.m.) and the red-eye (late-night) flight generally are the cheapest flights of the day. You can save money by booking a less-than-convenient itinerary, such as flying out of a minor airport or have more than one layover. If your trip isn't extremely urgent, consider shifting it forward a few days. Adding a little more time between booking and departure may make a difference in cost.
Stay Awhile
Even if you need just one day at your destination, it may be cheaper to stay longer. Airlines often charge a premium when passengers book outgoing and return flights on two consecutive days, substantially increasing costs. You also can book a vacation package; booking a hotel and flight together, or a flight and rental car often is an excellent way to save money. Don't forget about travel websites; their last-minute getaways page can be a source of significant savings.
Personalize Your Booking
A travel website can only give you numbers generated by a computer. If you're in a serious bind and absolutely must get to your destination, call airlines directly and speak to a representative. United Airlines, for example, offers a 10 percent discount for bereaved passengers. You also can choose to bid on your ticket on an airfare-bidding site. Enter the dates, origin, destination and the amount you're willing to pay, along with your credit card information ,and see if an airline accepts your offer. Keep in mind, however, that airlines agree only to get you from point A to point B within a 24-hour window. Off-peak times, multiple layovers and minor airports may feature prominently in your actual itinerary.
Fly Discount Airlines
If you're flying domestically, discount carriers may be your best bet for last-minute reservations. Southwest, AirTran and JetBlue all offer comparatively low-cost airfare within the United States., even when you book the day before your flight. For going from the U.S. to Central or South America, Spirit Airlines is the leading discount carrier. Spirit also allows passengers to book outgoing and return flights separately, offering extra flexibility. However, discount airlines fly exclusively out of major airports, so confirm your destination is serviced before you rely on them.