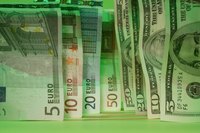 You can both make purchases and sell items internationally with PayPal. The cost of transactions varies based on where the sale is initiated and the location from where the payment is sent. If you send money to a person's email address, he will have to sign up for a PayPal account before he can withdrawal his money.
International Transactions
Paypal can be used for transactions in 193 countries and regions. Although you can send money to a person with only his email address, the recipient can only get the money distributed with a PayPal account. After the money has reached the PayPal account, the owner can move it to another account to spend it at offline locations.
Accessing the Funds
After the transaction is complete, you can access the funds in several ways. They can be used at online stores that accept PayPal, the money can be transferred to an international checking account, the money can be transferred to a U.S.-based checking account or the recipient can use the PayPal debit card. Not every method is available in every country, so a seller should make sure he has access to a money withdrawal method that works for him before creating a PayPal transaction.
Payment Currency
The native currency of every country that can use PayPal isn't supported by the service. Instead, PayPal offers transactions in 24 currencies. If the payee doesn't have access to the correct currency, he'll have to go to a currency exchange before finishing the payment process. When a payer makes the payment in one currency, it's automatically converted to the seller's currency.
Fees
The fee for sending and receiving money is different in each country, too. Transaction fees for cross-border payments vary by country and the level of monthly sales. The fee for payees varies depending on how the payment is made and where it comes from. As sales increase, the price per transaction lowers. The cap is set at $100,000, and monthly sales of more than $3,000 require a merchant rate qualification. To obtain a merchant rate qualification, your account must be in good standing and must make more than $3,000 per month in sales.